We've carried out extensive testing & research and deemed these to be the best water softeners available in 2022 in terms of softening capabilities, efficiency, quality of build, customer satisfaction, and of course, affordability.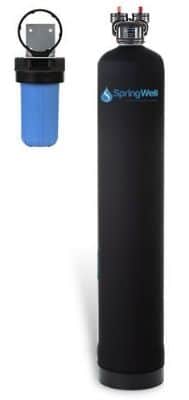 SpringWell Futuresoft Salt-free Water Softener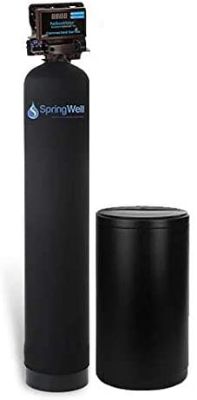 SpringWell Salt Based Water Softener System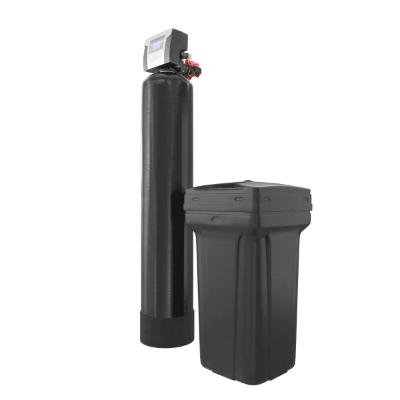 SoftPro Elite
Hey, concerned homeowner! Welcome to our best water softener review.
If you're worried about hard water damage in your home, you've come to the right place. We've tried and tested over a dozen water softeners from our homes in some of the hardest-water states in the US.
Feel free to pay over $1,000 for a water softener system that offers virtually no value whatsoever, but we strongly recommend choosing one that's proven to reverse hard water damage by eliminating more than 99.9% of water hardness.
#1 is our favorite, but #2 is an exceptional salt-based system and #6 is best for small budgets.
In this guide, you'll learn:
Which 6 water softeners are worth your money in 2022
How we extensively researched and tested the products that came to be on this list
The absolute essentials that you need to know before spending your hard-earned cash on a water softener for your home
🥇 Best Water Softeners
---
📊 Comparison of the Best Water Softeners
Product
Springwell Futuresoft

SpringWell SS

SoftPro Elite

Filtersmart FS500

Fleck 5600 SXT

Yarna Descaler

Ranking
2nd
1st
3rd
4th
5th
6th
Ratings
5/5
5/5
4.5/5
4.5/5
4/5
4.5/5
Price
$$$
$$$
$$$
$$$
$$
$
System Type
Salt-Free
Salt-Based
Salt-Based
Salt-Free
Salt-Based
Electronic Descaler
Capacity/ Max Hardness
81 GPG
32K - 80K
24K - 110K
75 GPG
24K - 80K
none
Flow Rate (GPM)
11 - 20
11 - 20
10 - 32
12 - 15
7 - 15
n/a
Warranty
Lifetime for valves
10 years for tanks
7 years for electronic head
Lifetime for valves
10 years for tanks
7 years for electronic head
Limited lifetime for valves
Lifetime for tanks
7 years for circuit board
Lifetime
5 years for valves
10 years for tank
📝 7 Specific Softening System Buying Guides
⭐ Reviews – Best Water Softener 2022
Best Overall & Salt-Free: SpringWell Futuresoft Salt-free Water Softener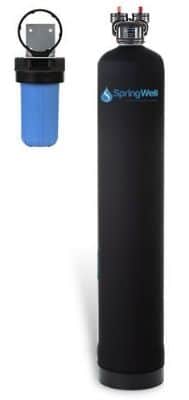 | | |
| --- | --- |
| Price | $$$ |
| Process | TAC |
| Max Hardness | 81 GPG |
| Water For | Up to 6+ People |
| Flow Rate | Up to 20 GPM |
| Regen Method | n/a |
Our readers get 5% off at springwellwater.com – 👉 Use Code GURU5
The SpringWell FutureSoft is our top choice for the best overall salt-free softening system. This powerful system reduces scale-causing minerals with flow rates up to 20 GPM and prevents up to 99.6% of scale build-up without the use of chemicals or salt.
Key Features
Effective TAC technology – As a completely saltless system, the SpringWell FutureSoft uses a process called Template Assisted Crystallization (TAC), which crystallizes minerals and prevents scale formation.
NSF certified – All components used in this unit are NSF certified, and meet the high standards of performance, reliability, and durability.
99.6% scale formation – The FutureSoft is highly effective at conditioning water, preventing nearly 100% scale formation.
Lifetime warranty – This water conditioner is backed by a lifetime warranty, so system durability is nothing to worry about.
No maintenance – The FutureSoft is virtually maintenance-free, so it's a good choice for people looking for a low-hassle solution.
Minimum flow of 12 GPM – The SpringWell FutureSoft uses ActivFlo water technology, which allows the system to operate at all water flow rates, ensuring your household doesn't experience a drop in decreased pressure of water.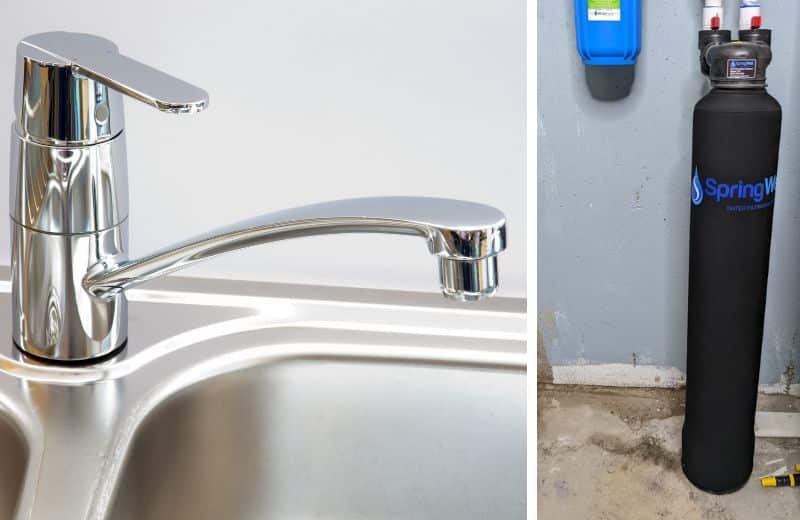 Best for: Anyone looking for an affordable water conditioning option that's low cost to maintain, and provides almost the same quality of water softening as salt based water softeners.
Pros
The FutureSoft's increased energy efficiency and longer appliance lifespans make the $1,500 price tag worth the investment.
The unit is manufactured by SpringWell, a brand with more than 20 years of experience in the industry.
With its high water flow, the FutureSoft won't affect your home's water pressure. Plus, it doesn't waste water or electricity, and it's easy to install.
The system comes with a pre-filter, which removes larger sediment and contaminants like copper and silica from water.
Cons
The FutureSoft doesn't remove hard minerals from the water, so it's not quite as thorough as a softener with a salt tank.
The system can only prevent scale buildup – it can't reduce existing scale.
Although the softening resin has a long lifespan, it will still need to be changed eventually.
Read the full review: SpringWell Futuresoft Salt-free Water Softener Review (2022)
---
Best Salt-Based: SpringWell Salt Based Water Softener System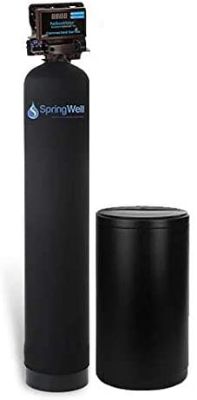 | | |
| --- | --- |
| Price | $$$ |
| Process | Ion Exchange |
| Grain Capacity | 32K, 48K, or 80K |
| Water For | Up to 6+ People |
| Flow Rate | Up to 20 GPM |
| Regen Method | Metered |
My readers get 5% off at springwellwater.com – 👉 Use Code GURU5
The SpringWell SS Salt-Based Water Softener System is considered one of the most dependable and best ion exchange water softeners currently on the market. This salt-based system is designed to completely remove unwanted minerals from your water.
Key Features
Automatic regeneration – The SS line produces far less water waste by using automatic regeneration, which enables the system to only regenerate when necessary.
Bluetooth control – The innovative Connected Series control head is Bluetooth enabled, allowing you to control the settings of your system from your mobile device. Adjust your backwash, regeneration cycles, and timing with the tap of a button.
Three sizes to choose from – You won't experience a drop in water pressure with the Springwell salt-based softener. The system is available in 3 sizes: 32K grain capacity (1-3 bathrooms), 48K grain capacity (4-6 bathrooms), and 80K grain capacity (7+ bathrooms)
Lifetime warranty – You can buy this SpringWell SS system at no risk because it comes with a lifetime warranty and a 6-month money-back satisfaction guarantee.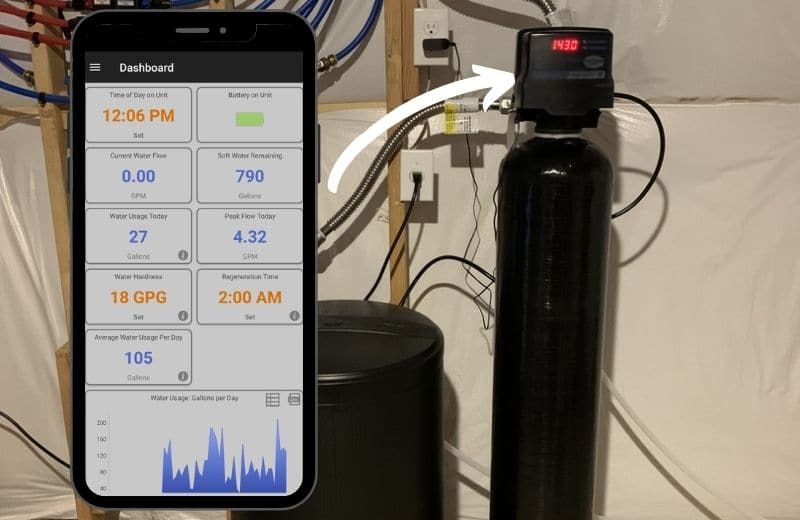 Best for: Families of any size looking for an efficient salt-based water softener that won't affect water pressure, and anyone who prefers to spend their money on a trusted brand.
Pros
The SS uses automated regeneration to reduce water waste, and is one of the most efficient water softeners available.
This system is manufactured by a trusted brand, so you know you're spending your money wisely.
There are 3 sizes to choose from based on water usage, so water flow won't be an issue with this softener.
Cons
The SpringWell SS has a brine tank and requires salt top-ups, so maintenance is frequent.
Installation of this system is complex. Unless you're really confident, you'll probably have to hire a plumber for the job.
Read the full review: Springwell Salt Based Water Softener System Review (2022)
---
Runner Up Salt-Based: SoftPro Elite
| | |
| --- | --- |
| Price | $$ |
| Process | Ion Exchange |
| Grain Capacity | 24K, 32K, 40K, 48K, 64K, 80K, 96K, or 110K |
| Water For | Up to 6+ People |
| Flow Rate | Up to 15 GPM |
| Regen Method | Metered |
The SoftPro Elite is our second choice for the best overall water softener systems that use salt, and is one of the most affordable and efficient water softeners on the market.
Key Features
Efficient upflow regeneration technology – The SoftPro Elite helps save on both salt and water consumption with a more exact resin recharge, and only uses up to 3 bags of salt per year.
Short regeneration cycles – The unit is powered by next-gen sensors, which allow the system to trigger a quick short demand initiated regeneration cycle outside of the normal scheduled time if the clean resin gets below a 3% threshold.
User-friendly LCD screen – The SoftPro's LCD screen lets you set a variety of presets including auto-refresh, auto-variable backwash, vacation mode & auto reserve.
Affordable system – Prices start at less than $1,000, making this a more affordable water softening system on the market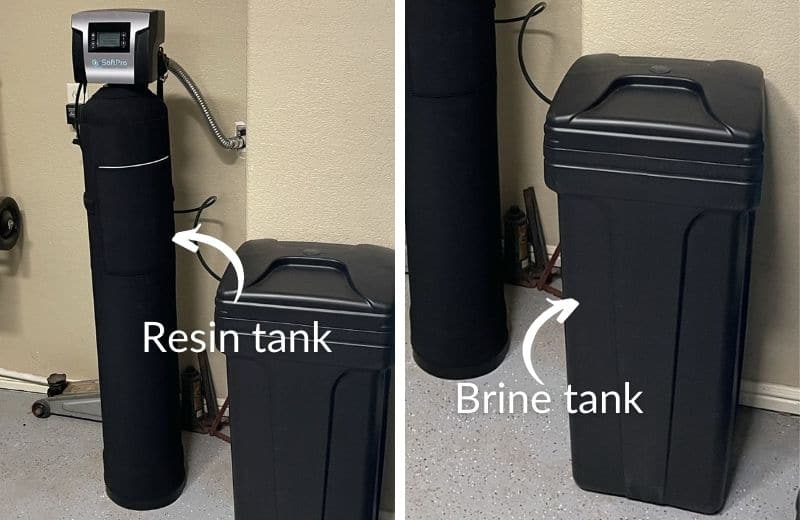 Best for: Anyone looking for a comprehensive softening system at an affordable price. The unit comes in 8 grain capacities, which means there's a system size to suit every family size and water usage.
Pros
The SoftPro Elite is highly efficient, using up to 50% less salt than a standard salt-based water softener.
The SoftPro's resin lasts up to 20 years and comes with a lifetime warranty.
You can choose from various system sizes, from 24,000 to 110,000 grain.
The system is manufactured by Quality Water Treatment, a brand with more than 30 years' experience.
Cons
There is no base model for this system.
As a salt water softener with a brine tank, the SoftPro requires salt top-ups – even if it is more efficient than other salt water softeners.
The unit needs electricity connection, which may affect where you can install it.
Read the full review: SoftPro Elite Reivew (2022)
---
Runner Up Salt-Free: Filtersmart Salt-Free Water Softener Alternative System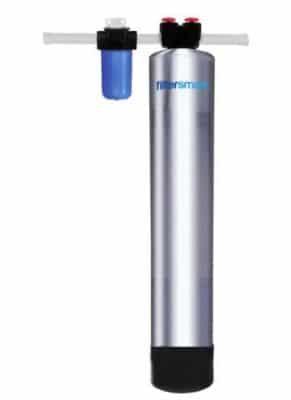 | | |
| --- | --- |
| Price | $$ |
| Process | TAC |
| Max Hardness | 75 GPG |
| Water For | Up to 6+ People |
| Flow Rate | Up to 15 GPM |
| Regen Method | n/a |
The Filtersmart is our second choice for the best salt-free softening system. This water conditioner safely and naturally reduces scale buildup without the use of salt, and is available in two sizes: 1-3 bathrooms (12 GPM), or 4-6 bathrooms (15 GPM).
Key Features
Most effective water conditioning process – The Filtersmart Salt-Free Softener uses a highly-effective conditioning process called TAC, or template-assisted crystallization, to prevent scale formation.
Long water contact time – Regardless of your water's hardness level, the Filtersmart has an efficient 5-second contact time with water, compared to ion exchange, which requires up to 90 seconds of softening time.
Lifetime warranty – A lifetime warranty covers the system's tanks and valves, and Filtersmart offers a 100% money-back guarantee, so you have nothing to lose from trying the system out.
Included sediment water filter – The Filtersmart system also comes with a sediment filter, which protects the media and increases its lifespan. This filter should be changed after every 8-10 months of use.
Best for: People looking for an efficient, affordable, salt-free softening unit. This softener is especially suited to anyone looking for a softener with a much faster performance than an average salt-based unit.
Pros
The FilterSmart is simple to install and requires only basic plumbing.
This system offers a water flow of at least 12 GPM, or you can opt for 15 GPM for larger homes, so your water pressure won't be affected.
The FilterSmart is offered by an up-and-coming water treatment manufacturer with many promising reviews already.
Cons
The unit needs a steady source of electricity to function.
Filtersmart doesn't have the industry experience of bigger brands.
This water treatment system isn't the cheapest compared to some of the options on this list.
---
Budget Choice: Fleck 5600SXT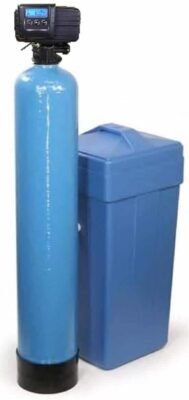 | | |
| --- | --- |
| Price | $ |
| Process | Ion Exchange |
| Grain Capacity | 24K, 32K, 40K, 48K, 64K |
| Water For | Up to 6+ People |
| Flow Rate | Up to 20 GPM |
| Regen Method | Metered |
The Fleck 5600SXT Digital Control 24-64,000 Grain Water Softener is our top budget-friendly whole house water softening system that uses a highly efficient ion exchange process to remove hard minerals from the water.
Key Features
One of the most affordable systems on this list – costing just over $1,000, the Fleck softener is brilliant value for money.
Designed for easy installation – Loaded with resin in the mineral tank and partially pre-assembled, the fleck water softener isdesigned to be easy to install yourself.
Programmable control valve and efficient regeneration – The Fleck's advanced water flow meter comes with a fully programmable control valve, and the system doesn't regenerate until it needs to, helping to reduce water waste.
Good system warranties – You get a 10-year warranty with the tank, and a 5-year warranty with the valve.
Best for: Anyone looking for an affordable whole house water softener with a lower-end price range and high-quality performance.
Pros
The Fleck softener comes ready to install with a 1. 5 cubic feet high capacity resin, 48,000 grain water softener (10X54) tank, 15x17x36 salt tank with safety float.
You'll struggle to find a better-performing softener system for the price.
The Fleck comes in a range of sizes, from 24,000 to 64,000 grains, so it's suitable for all households.
Cons
The Fleck 5600SXT isn't as easy to install as alternatives on this list, and you'll probably need to pay extra to get it professionally installed.
Water is wasted during the regeneration process, so this system isn't as affordable in the long run as a water conditioner.
The unit requires scheduled maintenance, cleaning & sodium top-ups, so it's not a hassle-free softening solution.
Read the full review: Fleck 5600SXT 48K Grains Water Softener Review
---
Best Electronic: Yarna Capacitive Electronic Water Descaler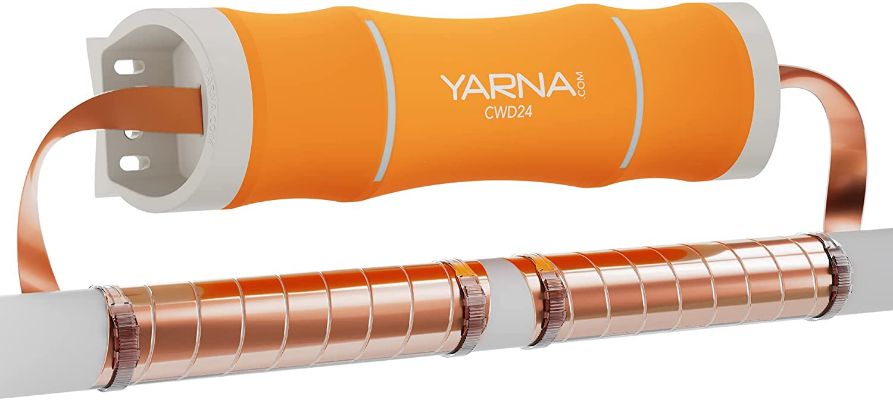 | | |
| --- | --- |
| Price | $ |
| Process | Electromagnetic Descaler |
| Max Hardness | No Limit |
| Water For | Mid – Large Homes |
| Flow Rate | n/a |
| Regen Method | n/a |
Our top pick for the best electronic water softener is the Yarna Capacitive Electronic Water Descaler, an affordable softening alternative that's designed to reduce scale buildup in pipes and improve the efficiency of appliances in your entire house.
Key Features
Electronic scale prevention method – The Yarna's changing field of electricity crystallizes hard minerals, preventing them from forming scale on surfaces.
Affordable softening solution – The Yarna descaling water system costs only $300 and comes with a guaranteed returns promise in your first year of ownership.
Quick installation and no maintenance required – It takes less than 15 minutes to install the Yarna, and no maintenance is needed from that moment on.
Doesn't remove healthy minerals – The Yarna doesn't remove beneficial minerals from your home's drinking water supply, but reduces their unwanted limescale-forming effects.
Suitable for most water pipes – You can install this system on a copper, plastic, iron, or stainless steel pipe up to 1 inch in thickness.
Best for: Anyone with a small budget who's looking at softening systems that don't have a brine tank and don't require a lot of maintenance. The Yarna is an ideal no-fuss solution for anyone who doesn't want to spend thousands on a tank-based traditional softener.
Pros
As a saltless descaler, the Yarna reduces limescale buildup but doesn't require salt or a bypass valve, and doesn't need to regenerate.
There's no risk when you buy this system, because you can return it for a full refund within the first year.
The Yarna is one of the most solidly-built electronic descalers available today, and is easy to install.
Cons
The system needs to be connected to your electricity, so you'll need to make sure it's close to a power outlet.
It may take up to 3 months for this descaler to produce noticeable effects, depending on the hardness of your water supply.
---
🧾 Buyer's Guide: Selecting the Ideal Water Softener System for Your Home
With the plethora of new water softener systems available, it can be overwhelming even knowing where to start.
We've put together this water softening system buyer's guide to help you learn everything you need to know about how water softeners work and how to choose one for your specific needs.
There are a number of important features you'll need to keep in mind if you're choosing between water softening systems for your home or business:
Technology Type
There are a variety of different technology types that can be used to soften water.
The best system for you may be a salt-based system if your water is very hard and you would rather remove all mineral ions from your water. Or you might prefer salt free water softeners if you want to remove these ions, but only change their form to prevent them from producing limescale.
Grain Capacity
It's important to choose the right grain capacity for your water softener to ensure the maximum amount of hardness is removed from your water.
To size your water softener, you need to know two things:
Your water hardness
Your water usage
You'll find information on your water usage on your water bill. If you don't want to work out how much water you use per day, just use the average: 80 gallons per person per day.
Multiply your daily water usage by your water hardness, which gives a figure of how many grains per gallon of hardness you need a water softener to treat.
To work out the minimum weekly grain capacity for your water softener (how many grains per gallon the system should treat per week, minimum), multiply the number by 7.
Let's say you have 8 grains per gallon of hardness and four people living in your home, using 320 gallons of water per day. The calculation you'd do is:
8 (GPG) x 320 (daily water usage) x 7 (to achieve the weekly figure) = 17,920
From the results, you know that you need a water softener with a grain capacity of at least 17,000 gallons. Because this is only an average figure, it's always best to look slightly higher, aiming for a softener that softens at least 19,000 grains per gallon.
Water containing iron needs a softening system with a slightly higher minimum grain capacity, so you need to add 5 GPG for every PPM of hardness when hunting for an iron removal water softener.
Resin Crosslink Percentage & Durability
All water softener resins have a crosslink percentage rating. The higher the percentage, the more durable the resin.
8% resin usually lasts for between 10 and 12 years, 10% resin can last for much longer, usually up to 20 years.
Flow Rate
The average water softener flow is between 7 and 12 GPM. The larger the system's capacity, the higher the flow rate, equipping the softener to provide a sufficient flow of soft water to your home.
It's important to choose the right flow for your house size and your water usage. For most families, a flow rate of up to 12 GPM is sufficient.
Regeneration Method
If your water softener needs to regenerate, it's worth looking into the various regeneration methods available when choosing a system.
Metered – Metered regeneration is triggered by water usage. You'll be required to input your water's hardness and the size of your home when setting the softener up, and the system will calculate how much water it can soften before it runs out of salt and needs to regenerate.
Timed – A system that uses timed regeneration regenerates at a specific time every week. Typically, timed regeneration takes place when water isn't generally needed, e.g. 2 am. The advantage of this type of regeneration is that you'll never be without soft water, as you'll know that your softener only regenerates overnight. However, this programming can also result in more water and salt waste, as your softener will most likely regenerate before it needs to.
Manual – Manual regeneration enables you to program your own regeneration cycle timings. This can be more convenient, as you have full control over exactly when your softener is out of operation.
Installation & Maintenance Costs
Technology type can also affect the initial costs and long-term maintenance of a water softener.
Generally, salt softeners are more expensive to purchase than salt free water softeners, and upkeep can also cost a little more.
Certifications
A water softening unit can be certified by one of two independent organizations: the Water Quality Association or NSF International.
While certification isn't a legal requirement, it generally looks good for a manufacturer to successfully certify a product they're selling to remove iron and/or hard water minerals.
Below are the certifications available for ion exchange water softeners today:
NSF/ANSI 44 – a certification for cation exchange or ion exchange softeners that use sodium or potassium chloride. If a water softener is NSF 44 certified, it can remove hardness to below 1 grain per gallon, and meets structural integrity and material safety requirements.
NSF/ANSI 372 – a certification that ensures a water softener isn't made from lead components and won't leach lead into your water. Salt-based and salt-free water softeners can obtain an NSF 372 certification because this certification is about design, not performance.
Local Regulations
Before looking at whole house water softening systems, check whether your state has its own regulations and plumbing codes for water softeners.
Make sure that a system's regeneration drain water meets requirements, and ensure that maintenance and installation processes are also in line with these requirements.
Initial Price
Most water softeners, whether they're salt-based or saltless, are priced around the $1,000-$1,500 mark. The bigger the system's capacity (i.e. the more soft water it can provide at once), the more expensive it will be.
We recommend setting aside at least $650 for the initial cost of a water softener. Anything cheaper than this, and you risk paying for something that doesn't live up to expectations.
Manufacturer & Warranty
For your own peace of mind, you should only buy a water softening system from accredited manufacturers with reliable customer feedback.
Plus, a water softener should have at least a 2-year warranty for its components. Read a warranty's terms carefully, so you know what you're covered for, before buying a water softener.
Bypass Valve, Area Available to House the Unit, and Other Considerations
A bypass valve is used to switch off the water supply to your water softener, while still allowing water to flow through your home's pipes and into your appliances. It's much easier to service a water softener with a bypass valve than one without.
If a water softener comes with a built-in bypass valve, it saves you the job of having to install a separate valve.
Once you've determined a location to store your water softener, you'll need to make some careful measurements of the available space, and match this up to the water softeners you're considering purchasing.
You might need to install a whole house filtration system as pre-treatment before your water softener if your water contains contaminants that could damage your softener's mineral tank.
If you want to easily find parts for your water softener over the years, stick to systems with universal, not proprietary, components.
If a water softener is offering a new, revolutionary water treatment process, keep in mind that there might not be proof that it works. It's best to buy a product that has a few years of positive customer feedback behind it.
💦 What is Hard Water?
Hard water is water that has a high mineral level. Water hardness can cause a number of issues in your home, which is why water softening solutions exist.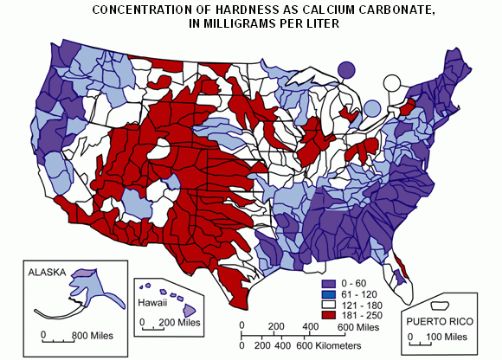 How Hardness is Measured
Typically, hardness is measured in concentrations of calcium and magnesium minerals in milligrams per liter (mg/L) which is the same as parts per million (PPM), or grains per gallon (GPG).
1 GPG = 17.1 mg/L = 17.1 PPM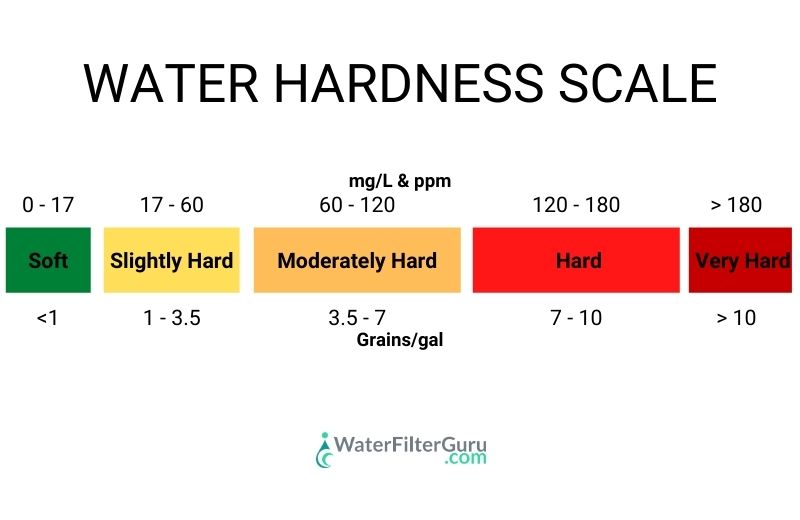 Determining your Water Hardness
You might know that your water is hard – but you need to know your exact water hardness to focus your search on water softeners that can handle your home's hardness level.
To work out your water hardness level, you need to measure your water's calcium levels. To reiterate the information from the hardness scale above:
| Hardness Classification | Grains/ gallon | mG/L or PPM |
| --- | --- | --- |
| Soft | < 1 | < 17.1 |
| Slightly Hard | 1 - 3.5 | 17. - 60 |
| Moderately Hard | 3.5 - 7 | 60 - 120 |
| Hard | 7 - 10 | 120 - 180 |
| Very Hard | > 10 | >180 |
There are a few options for measuring hardness:
Test your water using an at-home test kit (easy, less than $10)
Get your water professionally tested by a laboratory (easy, costs around $50)
Check your local authority's latest Water Quality Report (easy, free, not applicable to private well owners)
Once you know how hard your water is, you can start looking for the best water softener systems to meet your softening requirements.
⚠️ Signs & Issues Caused by Hard Water
Use this quick checklist to work out whether you have hard water:
You've noticed a white or grey residue on your showerheads, faucets, bathtubs, sinks, kettle, and coffee maker.
Soap and shampoo don't later well with your water.
Your pipes, plumbing system or appliances are damaged or leaking.
Your drinking water has a strong mineral taste.
Your laundry is stiff or stained with white spots.
These signs are indicators that you're dealing with hard water problems, affecting your:
Hair & Skin
When you wash with hard water, hardness residue deposits a film that clogs pores and sticks to hair, aggravating conditions like eczema, dandruff, and acne. Hard water can also strip the moisture from the surface of the skin and hair, leading to dry skin and irritation.
Dishes
You might notice that when you've washed your dishes in hard water, instead of looking clean and clear, they're coated with a white, cloudy residue from the harsh minerals in the water that are left behind on their surface.
Faucets and Pipes
In particular, limescale deposits from hard water can damage your plumbing. The damage goes far beyond the kitchen and bathroom features we can see. Water passing through the pipes is dragged back by the limescale, reducing water flow.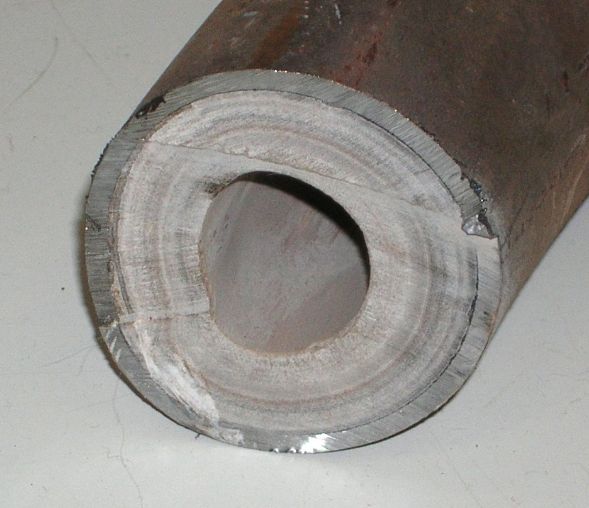 Appliances & Water Heater
Over time, hard water running through your home's appliances will start to cause damage. Your dishwasher may clean your dishes less effectively, and a build-up of hard water sediment in your gas water heater can affect its performance efficiency.
Laundry
To clean your clothes properly, you'll need to use almost twice the amount of detergent in a machine that uses hard water, compared to one that uses soft water.
💡 What Is A Water Softener?
A water softener is a type of water softening system that removes minerals like calcium and magnesium from water. These minerals are what make water "hard", and can have an effect on the quality of water produced.
There are three main components in traditional salt-based water softeners:
A brine tank: a large tank that contains salt, and fills with water to form brine
A resin tank: the other tank containing the tank media, called a resin, where the water softening process takes place
A digital control head or control valve: The digital control head uses touchpad controls and operates the softening system
🔡 What Are the Different Types of Water Softeners & How Do They Work?
There are a number of different whole-house water softener variations available on today's market. Different types of water softeners use different components and techniques to remove calcium, magnesium, and other hard water minerals from water.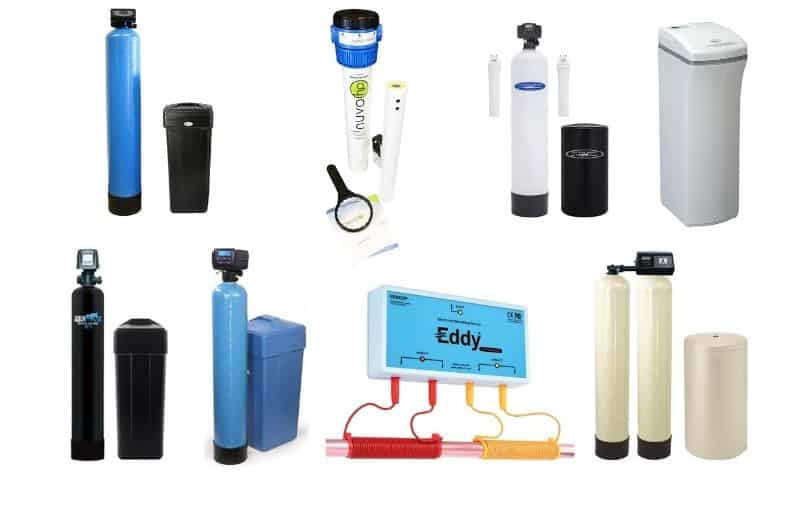 | | Water Softener | Water Conditioner | Electronic/ Magnetic Descaler |
| --- | --- | --- | --- |
| Technology | Ion Exchange | Template Assisted Crystallization (TAC) | Electromagnetic Waves |
| Completely Removes Minerals | ✔️ | ❌ | ❌ |
| Produces Wastewater | ✔️ | ❌ | ❌ |
| Requires Electricity | ✔️ | ❌ | ✔️ |
| Average Price | $800 - $1,500 | $1,200 - $2,500 | $250 - 500 |
| Maintenance Requirement | Every 6 - 8 weeks | Every 6 - 12 years | None |
Salt Based Ion Exchange Water Softeners
The most common method of softening water takes place in an ion exchange system, where calcium and magnesium are removed from the water, replaced by sodium ions.
Salt based water softeners (also called ion exchange softeners) contain resin beads, which have a negative charge. The calcium and magnesium minerals in hard water have a positive charge, and because opposites attract, they move towards and pass through the resin beads, where ion exchange takes place.
During the ion exchange process, the calcium and magnesium minerals are trapped in the resin, and equal amounts of positively charged sodium ions are released into the water. By the time the water leaves the system, it's completely free from hardness minerals.
Keep Reading: How ion exchange water softeners work
Pros:
As the most heavy-duty water softener, a salt softener strips all hardness out of the water, leaving no magnesium and calcium minerals behind
Many salt water softeners are NSF/ANSI certified
Salt softeners offer a wider range of benefits aside from just reducing the build-up of scale on water-based appliances
Cons:
Salt based water softeners tend to be more costly because of their efficiency in removing minerals from water
Not everyone wants to add salt into their water, even in small amounts, which you have to do with a salt softener
This type of system requires more maintenance than a water conditioner or electronic water softener that doesn't use salt, and wastes water during the regeneration process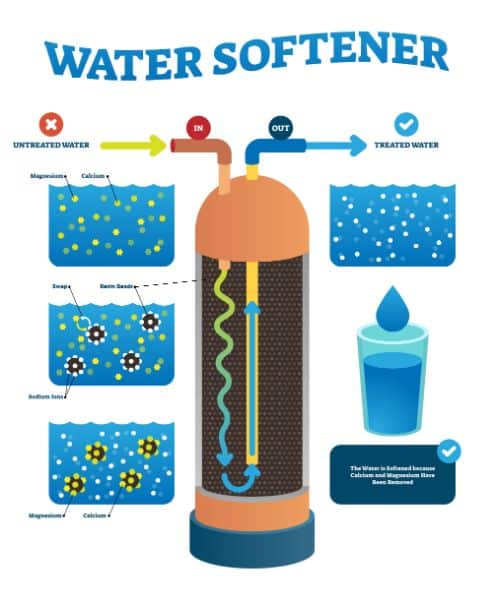 Salt-free Water Conditioners
Unlike salt-using softener systems, the best salt-free water softeners use a conditioning technique like template assisted crystallization (TAC) that changes the composition of hardness ions so that they're no longer capable of depositing limescale onto a surface.
Salt free water softeners descale water instead of softening it. When water leaves the system, it still contains calcium and magnesium ions, and it doesn't contain sodium ions. The big difference is that the hardness ions can't form scale.
This study by experts at Arizona State University provides compelling evidence of the effectiveness of TAC.
Pros:
Because the scale-causing minerals are not actually removed from water, you can still benefit from the nutritional value of these minerals with a salt-free system
A salt-free system tends to be lower-priced
Salt free softeners don't usually require in-depth installation or maintenance, don't require a regeneration cycle, and come with everything you need to get started
The best salt-free softener uses less electricity, is more environmentally friendly, and is suitable for people on a low salt diet
Cons:
You may still notice issues with skin, hair, and laundry because salt-free softening isn't quite as effective
A salt-free system can't be used with well water sources
Unlike a salt-based heavy-duty water softener, a salt-free system won't work well in areas where hardness is higher than 75 GPG
Electronic/ Magnetic Water Descalers
Magnetic water descalers, or electronic water softener units, are water softening systems that offer a chemical-free water softening process.
A powerful magnet on the outside of the system alters the magnesium and calcium ions in hard water, descaling the water before it enters the household plumbing system.
Pros:
Electronic descalers are the most affordable salt-free softeners available
It's easy to install this type of water softening system
You can use an electronic descaler as a portable water softener because it's not permanently installed at your water line
Cons:
There's a lot we don't know about the electromagnetic descaling process and its effectiveness
Unlike other salt-free softeners, magnetic water softeners are only useful for treating mildly or moderately hard water
Salt Based Softeners vs Salt-Free Water Conditioners
Salt-using softener systems and salt-free water descalers offer largely the same result: soft water. However, the water produced by a salt-free conditioner isn't technically "soft". It still contains magnesium and calcium carbonate, but these minerals are unable to form scale as they have been crystallized.
The water produced by traditional salt-based systems, on the other hand, has had its calcium and magnesium minerals removed, so is actually "soft".
You can check out our comparison guide on water softeners vs saltless conditioners if you're keen to learn which is best for you.
Product Variations
Dual Tank Water Softeners
A dual tank softener, otherwise known as a twin tank water softener, is a popular water softening solution for homes and businesses.
Dual tank water softeners are considered better than single tank softeners because they consist of 2 resin tanks, allowing for a higher water capacity.
When one tank needs to regenerate, the dual tank system automatically switches over to the second tank, preventing a lag in water production at any stage in the regeneration cycle.
Portable Water Softeners
Whether you need softened water for your RV, boat, spa, or anything else that might require water softening, you'll be able to use portable water softeners to provide the results you're after.
Usually, portable water softeners are smaller versions of single-tank salt-based water softeners and are designed for lower water consumption and water pressure.
Combination Water Softeners
For hard water that contains high quantities of iron, combination salt-based systems can filter out iron, magnesium and calcium particles using a softening process in just one system.
They are particularly useful for treating water that contains ferrous iron, which commonly causes rust stains. A fine mesh resin is used to trap ferrous iron, while a dedicated iron filter removes ferric iron.
Does Reverse Osmosis Remove Hard Water?
Reverse osmosis systems are capable of removing almost every impurity from water, and that includes magnesium and calcium minerals. However, it's not a wise idea to install a reverse osmosis water filter system if you're dealing with anything more than moderately hard water.
High water hardness can damage the reverse osmosis membrane and shorten its lifespan. It's best to use a reverse osmosis system if you're dealing with mild to moderate hardness. Or, use a reverse osmosis system in combination with a whole house water softener system – but install the softener first.
💲 Average Cost by System Type
| System Type | Average Price Range |
| --- | --- |
| Single Tank Ion Exchange | $800 - $2,000+ |
| Dual Tank Ion Exchange | $1,500+ |
| Salt-free Conditioners | $500 - $2,800 |
| Portable Ion Exchange | $150 - $400 |
| Commercial Systems | $2,000+ |
| Electronic/ Magnetic Descalers | $50 - $300 |
| Tanks Only | $100 |
💵 What Factors Influence the Price of a Water Softener?
Water softener machines vary significantly in price, with the cheaper systems costing less than $500, and the more expensive models costing more than $2,000.
Some of the biggest factors influencing the upfront and long-term running costs of a water softener are as follows:
Installation and maintenance – you may need to pay for a professional installation, or you may need to pay to top your system up with salt.
Pre-filter – it's essential to use a pre-filter to prolong the lifespan of your softener, but the frequency of filter replacements will determine the long-term running costs.
Brand – a well-known brand can give you guaranteed reliability, but at a cost. Top brands, such as Aquasana, Pelican, SpringWell, iSpring, and Fleck, all price their products higher than their lesser-known competitors.
Single tank or dual tank – single-tank salt-based systems are cheaper than dual-tank systems, but a dual-tank water softener will allow for consistent performance, even during regeneration.
Regeneration cycle – your long-term costs may be higher if your system performs a time-based regeneration cycle, as it may regenerate before it needs to, wasting more water and salt. Using a softener that follows a demand-initiated regeneration cycle will help you save money as the unit will only regenerate when needed.
✔️ Benefits of Using a Water Softening System
Using one of the best water softeners is the simplest way to eliminate hard water issues in your entire plumbing system.
Read on for some of the key benefits of using water softening systems.
Appliance longevity: The best water softener system can remove up to 99.9% of all hard water minerals from the gallons of water that you use on a daily basis, preventing the deterioration of appliances.
Improved water heating efficiency: Softened water systems eliminate limescale buildup in your heater's heating elements, so they can more quickly and efficiently heat up water, helping you to cut down on heating bills.
Fast flow rate: Softened water contains no calcium minerals that typically cause mineral buildup. For this reason, it won't leave a scale deposit on pipes that might slow down water flow.
More efficient cleaning: Soft water lathers with soap much more easily. You can save money on expensive powders and detergents for your washing machines, because you'll be able to use fewer cleaners to get the same results.
Lime/ Stain-free Surfaces: With a water softener, you'll save yourself hours of cleaning limescale deposits from surfaces that come into contact with your tap water.
Healthier Skin and Hair: Soft water balances your hair's pH, helping it to maintain its moisture and smoothness. Soft water is beneficial to the skin for similar reasons – the sudsy lather produced with soft water will give skin and hair a better rinse.
🛠 How to Install Your Water Softener
To install a water softening system, here's what you'll need:
Pipe cutter
Flexible tubing
Torch/solder (optional, depending on your pipes)
Drain line
Air gap fitting
Tape measure
Plumber's tape
Pliers
Fittings
Valves, adaptors, and tees
Step-by-step Installation Instructions
These step-by-step instructions show how to DIY install most traditional types of water softener systems:
Find the best location for your water softener at your main water pipe, before your heater.
Turn off your main water supply, and drain water from your pipes.
Turn off your water heaters.
Use a pipe cutter to cut into the main line where you want to position your water softener.
Install an elbow fitting to feed water from the pipe into your filter.
Use the compression fittings that come with the unit to attach the elbow fitting to your system.
Attach the hose to the unit and clamp it in place. Check that it feeds to where water will drain.
Attach the overflow tube to the salt or brine tank.
Adjust your bypass valve to the bypass position and flush it with the recommended amount of water.
Plug in your unit and return the valve to the backwash position. Slowly open the valve, allowing water to pass through bit-by-bit while freeing air from the pipes.
Flush your water softening system's resin bed as per your manufacturer's instructions.
🔧 Maintaining Your Water Softener
Salt based softeners require simple maintenance to keep them working efficiently and help increase their lifespans.
The only maintenance task that's required regularly is to add salt to the brine tank. Still, there are other, less frequent tasks that are needed to keep a whole house water softening system working for more than a decade, like:
Clean out your brine tank
Clean out your resin bed, especially if your water contains high iron or tannins levels
Clean the resin tank injector
For an in-depth explanation, check out our full guide on water softener maintenance here.
👁‍🗨 Other Popular Whole House Water Softener Brands
When deciding on the best water softener systems for this list, we considered products from the following popular brands:
Clack
Clack has been selling water softening solutions since 1946. Clack is a lesser-known brand, largely because it doesn't have many products to choose from, and the products that are available can be difficult to buy online.
Culligan
Culligan provides a range of water softening, water filtration system models and water dispensing solutions. The biggest setback of Culligan is that you have to purchase its products through a Culligan rep, who will visit your house and tell you what products you need. You can't buy products online, and you can't easily compare Culligan's prices to the prices of competitors on the market.
You can learn more about the cost of Culligan water softeners here.
GE
GE is a big brand known for its home and kitchen appliances, including salt-based water softener systems. You can get GE softeners for an affordable price, but, because GE isn't exclusively a water treatment brand, some of its products don't quite live up to expectations. In short, there are better manufacturers that specialize in water treatment.
Kinetico
Founded in 1970, Kinetico manufactures traditional salt-based softeners, most of which don't need electricity to operate. You can only buy from local dealers, who sell Kinetico softeners at a higher price and take a sizeable cut of the sale. You'll need to put more work into finding a local distributor and spend more money in the process.
Morton
Morton is most recognizable as a table salt brand, but you can also buy salt-based softeners from this manufacturer. Morton's water softener systems are better than average, but they're not exceptional. You can't buy Morton water softeners online, either. Instead, you'll need to find out whether the water softener you're interested in is available "at a store near you".
Waterboss
Waterboss first started selling water softening systems in 1991. Although Waterboss sells good products, its products aren't anything particularly exciting, and they're not the easiest to come by, so they haven't made this list. Check out our Waterboss review here.
Genesis
Genesis softeners are salt-using units that are sold by Discount Water Softeners. While Genesis systems are manufactured in the US and offer a decent performance, their high price tag deterred us from featuring them in this guide.
Kenmore
Kenmore is a well-known kitchen appliance brand, selling dishwashers, refrigerators, microwaves, and more. We think Kenmore's salt softeners are good, but their performance doesn't blow us away.
❔ Frequently Asked Questions
Which water softener is best for home?
Depending on whether you prefer salt-based or salt-free softening, the SpringWell Futuresoft Salt-free Water Softener is the best conditioner, and the SpringWell Salt Based Water Softener System is the best salt-based softener.
What size water softener do I need for a family of 6?
It depends on your water hardness. If your hardness is only around 5-10 GPG, you'll be fine with a 32,000 grain water softener. If your hardness is between 21 and 30 GPG, a 64,000 grain water softener will be more effective. You can contact the manufacturer to discuss your grain capacity requirements if you're unsure.
How many years does a water softener last?
Most salt-based systems have a lifespan of 10-15 years. Salt-free systems last 10-20 years, or longer, depending on the type of system.
What makes one water softener better than another?
Value for money. If a water softener…
Uses less salt and water than others
Is made from more durable materials than others
Has a longer-lasting resin than others
Is more reliable than others
… and it's still priced fairly, it's superior to its competitors.
How much salt does a salt-based softener add to water?
You can expect the best salt-using softener to add between 20 and 40 milligrams of salt to soften water.
To put this into context, a single slice of white bread contains around 700 milligrams of salt. Unless you're on a low sodium diet, your health won't be affected by this relatively small addition of salt into your water.
Does my water bill increase with the use of a water softener?
It depends on what type of water softening system you buy. Installing a traditional water softener in your home means you'll need to pay a slightly higher water bill. Your softener will need to flush out the calcium and magnesium ions that have built up in the resin tank from time to time, wasting water in the process. Water conditioners and electric water softeners won't affect your water bill.
Can I use potassium chloride in place of salt in my softener?
Yes, you can use potassium chloride pellets in place of salt in a water softening system.
Potassium chloride is a good sodium alternative if you're looking to watch your salt intake, or you're on a low sodium diet.
Salt is more efficient at removing magnesium and calcium from water, so you should move your hardness setting up by 20% when using potassium chloride.