About Us
Our Mission
At WaterFilterGuru.com, we believe everyone should have access to safe, clean drinking water. Our mission is to help you find information, products, and solutions to address your water quality needs.
How Do We Help You?
We recognize that there are a multitude of water quality issues you could be facing. Not only that, but hundreds of brands and products to solve these problems.
We cut through the noise, sharing our in-depth research and insights so you can identify what specific water problem you are facing and choose the best solution in response.
FEATURED IN
Our team of 7 water treatment experts dedicates hundreds of hours to testing, researching, writing, and triple-checking each and every article we produce to ensure it's both useful and accurate. Our extensive reviewing process involves rigorously putting products through their paces, ensuring they deliver the quality of performance promised by the manufacturer.
With our in-depth guides and reviews, you can get all the details or use our comparison charts to quickly gather the most important information at a glance. We conduct original research and are proud to have been featured in Forbes, HuffPost, The New York Post, Realtor.com and HowStuffWorks – to name a few.
For visual learners, we've also shared in-depth product reviews and exclusive video content on our YouTube channel.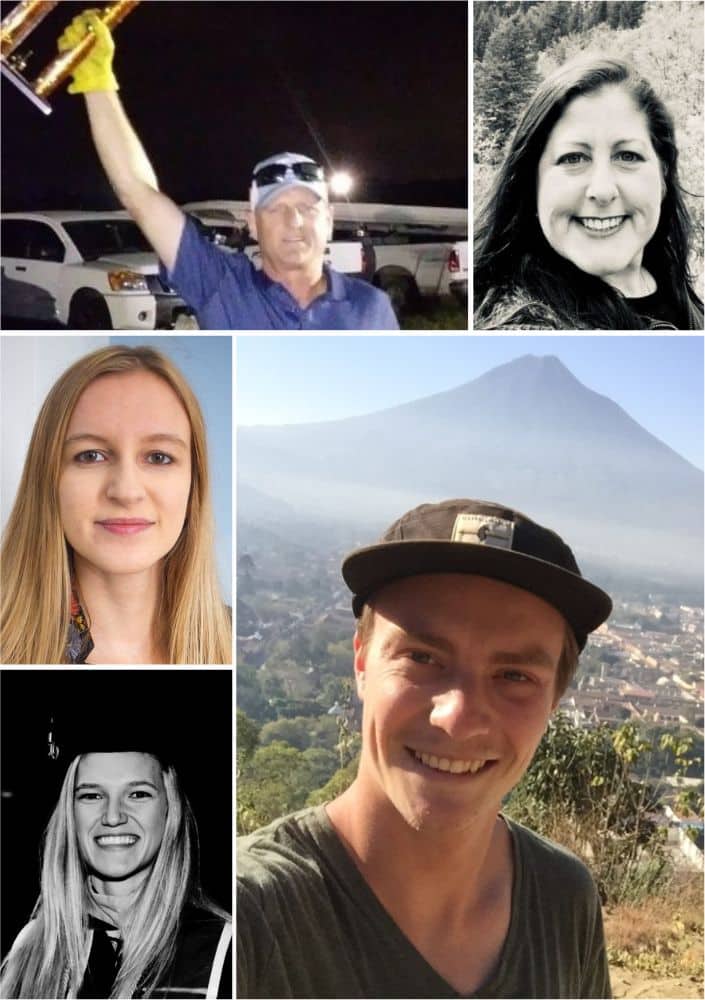 We're proudly an active member of the Water Quality Association, and stand to uphold the core values of ethics and integrity while advocating for, and educating about, our shared passion for water quality improvement for all.
Our resources are supported by our own extensive research, including data sourced from credible studies and information gathered from our own first-hand experience in the industry. We have one simple aim: to empower our readers with educational, genuinely helpful content, offering advice that can be trusted, with no bias or fluff. We truly care about helping others find the best products to improve their water safety, and it shows – many of our readers return to our website again and again to learn about our product recommendations.
It's All in the Numbers
Learning Beyond The Written Word
Our content is so much more than a manual or an encyclopedia entry. We enhance our guides, reviews, and articles with our own custom images, diagrams, and videos to inject exciting forms of education into our content and appeal to folks who learn visually. While we know the importance of sharing straight facts when it comes to water quality and safety, our resources don't have to be boring!
Some of the resources we're most proud of:
We're On Your Side
Water quality is still a major concern for most Americans. So if you're urgently searching for the best solution to protect your family, you need access to reliable, accurate information. And, for the sake of saving your own research time and effort, this information needs to be consolidated in one place.
We're strong believers in the right to free public access to valuable and often indispensable information, especially when it comes to learning the essential facts to safeguard against harmful drinking water contaminants. And that's why WaterFilterGuru.com exists. Our quality resources, backed by extensive research, are free to all our readers – and this will never change. We promise to continue to provide the same high standard of content for as long as the need for at-home water treatment exists.
Our Team
Our team of water treatment experts are some of the most experienced in the industry, clocking hundreds of thousands of research hours between them. They have expertise in more than 11 fields, including water filtration, water softening, industrial water treatment, private wells, industry regulation, certifications, and more. Since WaterFilterGuru.com was established, we've produced 1,000+ resources, including original data driven studies, step-by-step guides, product reviews, and more.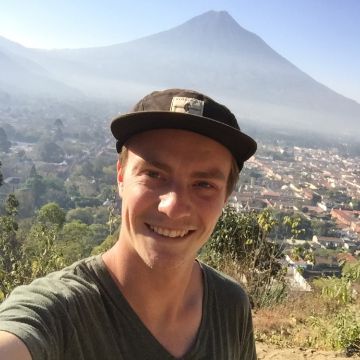 Founder and Water Treatment Specialist
Brian is a water treatment expert, content strategist, writer, editor and videographer. He got his start working for Hach Company (a subsidiary of Danaher Corporation), a multinational brand providing water quality analysis tools, instrumentation, and services to municipal and industrial markets around the world. Brian has personally tested more than 300 residential water treatment products, and has created over 40 videos. His passion for helping people gain access to clean, safe water flows through the expert industry coverage he provides. And today, Brian is one of the most well known water treatment influencers in the industry.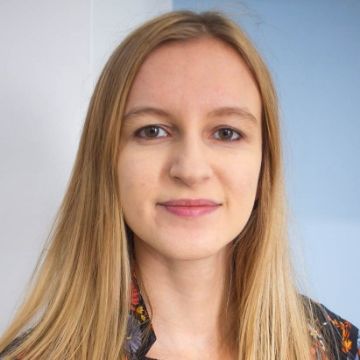 Senior Editor
Laura is a water quality and treatment expert with over five years of experience in the industry. In that time, she has dedicated thousands of hours to research and personally tested and reviewed over 150 water treatment products. Her expertise is in residential water treatment, and she's passionate about helping homeowners choose the best solutions to make their water safer, healthier, and tastier to drink. She holds an undergraduate degree in Print Journalism and a master's degree in Creative Writing.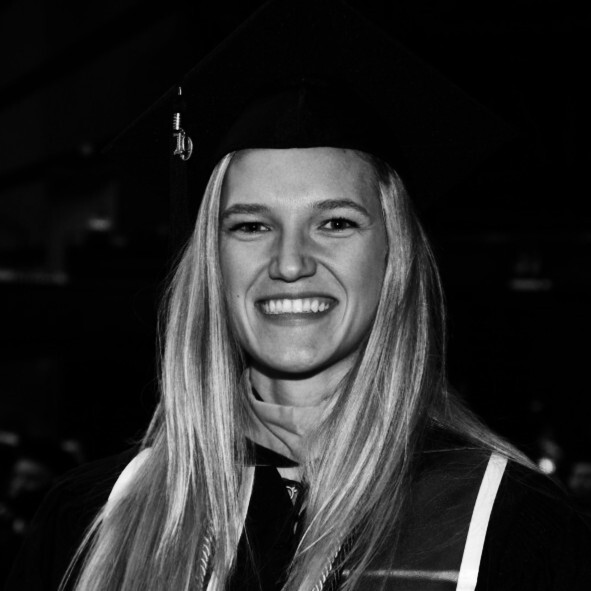 Roxanne Trotter
Registered Dietician (RDN) and Health Expert
A passionate dietitian who loves food and wellness, Roxy is excited to share her expertise on health and how this relates to water quality. She holds a Master's degree in Human Nutrition and is a certified Registered Dietitian who loves to give people "the facts", so they can make informed decisions on their health.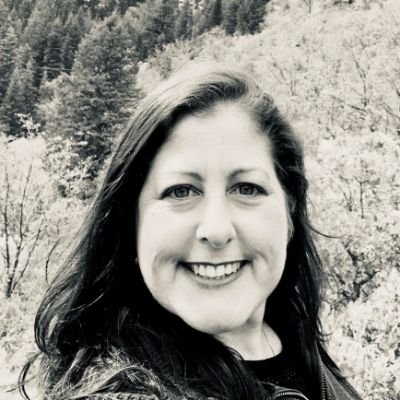 Water Treatment Specialist
Jennifer has over 18 years of experience in the water treatment industry by providing filtration solutions for residential ,commercial and industrial clients. Her passion for improving lives through quality water is what drives her to evolve in the industry and has allowed her to treat water throughout various regions in the USA as well as globally. Currently she is a managing partner of Redbird Water of West Texas.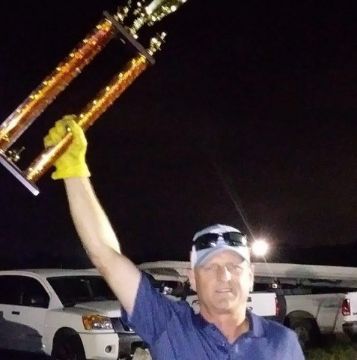 Water Treatment Specialist
Michael L. Claybourn Sr. is owner and president of Water of Texas LLC Water Treatment Specialists. His 25+ years of experience in the water treatment industry began in the nuclear power operations field and his passion has grown from those roots. He possesses a deep love for life, his family and friends, and for his associates and customers.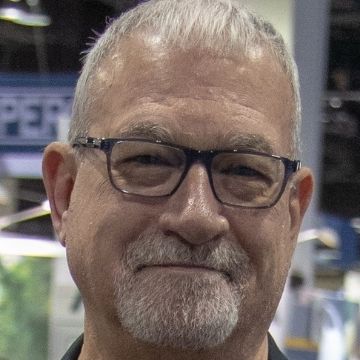 Master Water Specialist
Mark has worked in the water treatment industry for more than 50 years and is the highest-ranking and longest-tenured Master Water Specialist in the USA. During his career, Mark has worked with dealers, salespeople, and service technicians to provide one-on-one job training and education on water treatment. He serves a wider audience with his blog, "Ask the Water Doctor", and is currently the President of US Water Systems, a company that provides residential and commercial water treatment solutions.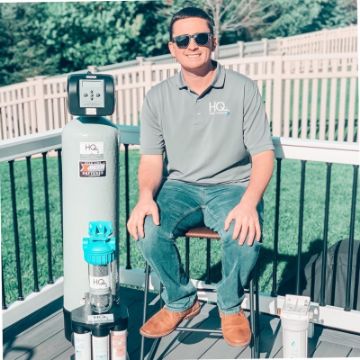 Water Treatment Expert
Stephen is the proud owner and founder of HQ Water Solutions LLC; a residential water treatment dealer located in Lancaster, PA. He has worked in the industrial, commercial, and residential water treatment industry for 10+ years and is skilled in construction, excavation, & more.
He is passionate about educating his community on water quality as well as providing high-quality workmanship during every installation. His favorite projects are the ones that require elaborate design and intensive research in order to achieve the customer's desired results.
Learn More about WaterFilterGuru.com