Our mission
We want to help everyone have access to fresh, clean water!
Water is necessary to all walks of life on our beautiful planet is something each and every one of us needs to thrive and live healthily. We humans need to be drinking at least 64 ounces of water each and every day!
At WaterFilterGuru.com we believe everyone should have access to this essential resource. Our mission is to help you find information, products and solutions to address your water quality needs.
How do we help you?
We recognize that there are a multitude of water quality issues you could be facing. Not only that, but hundreds of brands and products to solve these problems.
We cut through the noise, sharing our in-depth research and insights so you can identify what specific water problem you are facing and choose the best solution in response.
Hundreds and hundreds of hours are put into researching, writing, double and triple checking each and every article we produce to ensure it is both useful and accurate.
With our in-depth guides and reviews you can get all the details or use our comparison charts to quickly gather the most important information at a glance.
We are proudly part of the Water Quality Association, and stand to uphold the core values of ethics and integrity while advocating for, and educating about, our shared passion for water quality improvement for all.
Our team
Brian Campbell – Lead Water Geek
WaterFilterGuru.com was started by Brian Campbell, a water geek who loves playing in the water, with water and on the water. Brian is staying on the cutting edge of water quality research, tinkering with products and helping people get the solution that best suits their needs.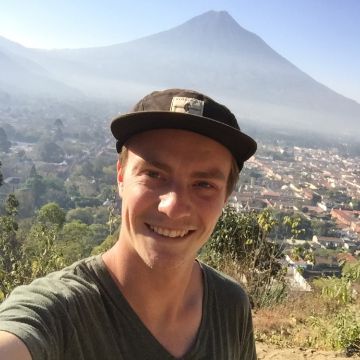 Laura Shallcross – Content Creator
A passionate health and wellness enthusiast, Laura has been writing for WaterFilterGuru.com since its humble beginnings. She holds degrees in Print Journalism and Creative Writing, and works alongside Brian to research and review the latest innovations in the water quality industry.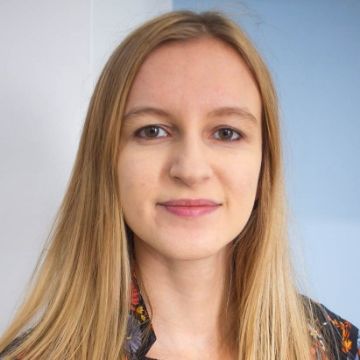 Our in-depth research
This is what sets us apart from other sites.
We have a dedicated research team who compiles detailed information into actionable guides and reviews, with your health in mind.
While we are unable to test each and every product reviewed on our site, our team is charged with scouring the internet for real customer reviews (good and bad), conducting outreach and surveys to ask real people about their experiences.
When speaking about research, we believe the work is never complete. There are always new brands, products and solutions becoming available on the market. We're continually digging deep for information, testing and collecting data so as to provide the most in-depth and transparent reviews anywhere.
How we're funded
WaterFilterGuru is funded by referral traffic and affiliate links. For example, if you read one of our water filter product reviews, then purchase the product from amazon after clicking a link from our site, we'll receive a small commission from Amazon because we sent them your business.
You can read our full affiliate disclosure to learn more about how we make commissions.
That's us!
Thank you for taking the time to read our story and get to know us! 😃 Its our goal to provide the most transparent information possible in all the content we produce. However, if you have any questions, reach out to us.
The WaterFilterGuru.com team
Learn More about WaterFilterGuru.com