Brian Campbell
Brian Campbell is the founder and a water treatment specialist at WaterFilterGuru.com and has personally tested tens of water treatment products. His reviews on various water filters, softeners, water test kits, and well water treatment systems can also be found on WaterFilterGuru.com's Youtube channel. Brian also shares expertise regarding the removal of specific contaminants and treatment of various water problems.
Brian's work has been featured in national and international publications such as Forbes, Bustle, Daily Mail, the Independent, Realtor.com, the New York Post, the Weather Channel and People Magazine. He's also spoken about water quality on The List TV.
Before he became a residential water treatment expert, Brian was a Global Digital Strategist for Hach Company, a global leader in water quality testing instrumentation. Brian holds a Bachelors degree in Environmental Studies from Fort Lewis College in Colorado and is currently working to acquire his Certified Water Specialist certification from the Water Quality Association.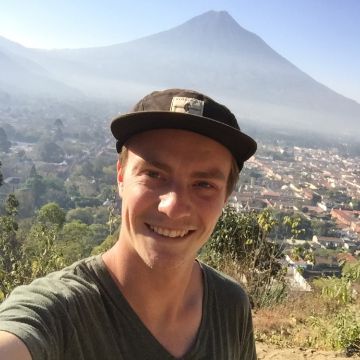 Some of Brian's work published on WaterFilterGuru.com:
Brian's Press Appearances:
Follow Brian: