Water quality remains a major concern for US citizens today. With the aging infrastructure of our public water systems, overly lenient legal limits for some dangerous drinking water contaminants and a complete lack of regulation for others, and regular drinking water quality crises making the headlines, it's hardly surprising if you're skeptical to drink your tap water without further treatment at home. To further complicate matters, trying to find accurate information is often overwhelming, and much of the information that is available isn't backed by personal experience and lacks the industry knowledge required to reliably give the facts.
That's where WaterFilterGuru.com comes in. We made this website to educate people on how to improve their drinking water quality with the best solutions available today. Our team of water treatment experts and enthusiasts has decades of experience in the industry, and we dedicate our working hours to broadening our knowledge through research and practical experience with products. On our website, you can find rich, data-backed resources and comprehensive reviews and guides, often supported by our own images or video content, to help you gain essential knowledge on how to protect your home and family from the most prominent water issues.
Our drive to empower homeowners to find the best water treatment solutions inspires everything we do. Whether you're curious to know about the common trace contaminants in your tap water, or you're ready to invest in a specific system to address your water quality concerns, we deliver the facts and anecdotal evidence you need to educate yourself and thoroughly explore your options.
Our Mission
At WaterFilterGuru.com, our mission is to help you find information, products, and solutions to address your water quality needs. We aim to achieve this by producing reliable resources that are backed by our extensive research into drinking water news, reports, and first-hand testing data to compile what we've learned into helpful, entertaining, and easily digestible content.
Code Of Ethics
Our Code of Ethics guides everything we do and all the decisions that we make when producing content for WaterFilterGuru.com.
The rules and principles that we follow to maintain a high standard of ethical behavior are as follows:
Integrity – We maintain honesty and communicate clearly at all times.
Transparency – We don't conceal important facts about how we operate from our audience.
Accuracy – We triple-fact-check our content to ensure the information we're providing is accurate and can be relied upon for reference.
Objectivity – All our content is free of bias and is based on facts and/or our own personal experience as customers and experts.
Reliability – You can safely use the information in our content to make important purchasing decisions, knowing that we have honestly and openly discussed everything you should know.
Our Content is Written by Real Humans – Here's Why
AI articles are becoming more and more commonplace on the internet, but here at WaterFilterGuru.com, robo-writing is something we don't subscribe to.
We have our doubts about the quality and depth of content that can be produced using an AI tool, and for numerous reasons, it's something we'll never do.
Pumping out AI content with barely a glance at the end result is done with all the wrong intentions. Rather than striving to provide genuinely helpful articles that are backed by real-person research and experience, publishers of AI articles prioritize producing as much content as possible to deceive search engines into considering them an expert source. It often comes from a place of greed, and, unfortunately, AI articles are only surface-level and lack the human element required to establish reader trust.
Here are some of the reasons why we place so much value on human-written content (and why you should too):
AI tools simply rewrite the information that exists online. That means search results are becoming clogged with copycat articles that all essentially say the same thing, but in different ways.
Human-written content is unique, and, for that, more helpful and insightful than any AI-written text. We write our content based on our own personal experience with products, our own personal research into industry topics, and our own personal data from tests conducted in our own homes.
Our content-writing humans have much more specific subject matter expertise than a robot. Many of our team have been working in the industry for over a decade, and we personally test the majority of the products we discuss in our reviews – something that an AI robot can't do.
We write our own content based on industry experience, knowledge, and data, meaning that our articles are much more than regurgitated content (which often contains misleading or downright inaccurate information).
We don't only aim to inform, but to entertain, too! Our writing has flair and personality, rather than reading like an encyclopedia entry. It's genuinely interesting to read – because who wants to sacrifice 5 minutes of their life to read something mind-numbingly boring? Writing like a real human is something that AI robots will never quite master.
Ultimately, we know that water quality is an issue far too important to entrust to robots. When your health and safety are on the line, getting trustworthy advice and guidance from humans is essential – and we pledge to always provide authentic human-written content for as long as the internet exists.
FEATURED IN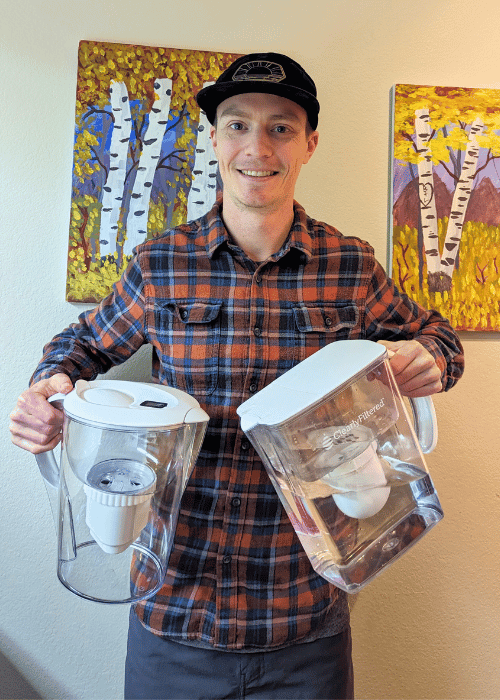 Our Research Process
All the content produced by the WaterFilterGuru.com team is backed by comprehensive expert research. Collectively, we have over a century of experience in the water treatment industry, but we know that personal knowledge and insight alone aren't enough to rely on when discussing such an important topic as water quality.
Our original research process involves extensively gathering information from credible sources, like the CDC, EPA, local government and authority websites, and NSF and WQA databases. We also source data from academic research papers, trustworthy customer reviews from unbiased seller websites and marketplaces, and more. We occasionally back up our findings with our own testing data, especially if we feel that the information that currently exists online is lacking.
Since we regularly review products for WaterFilterGuru.com, a big part of our research process involves conducting research into the best products in specific categories and following a meticulous four-step process to shortlist, compare, review, and rank these products. Our aim of the research and testing stages is to gather the data and experience we need to objectively recommend specific products for specific situations, providing accurate information and honest feedback to enable our readers to confidently explore their options.
Our Methodology & Approach
We mentioned above the four-step process that we use to produce our reviews and buyer's guides. This is our methodology, which enables us to thoroughly and accurately discuss the products that we've tested.
Here are the four steps of our methodology outlined in detail:
Step 1: Researching All The Products Available
We begin by scouring the internet for all the products we can find within a certain category, making a note of their key features.
Possible features include application, process, contaminants addressed, certifications, flow rate, system capacity, warranty, and price range.
At this stage, we're able to cut down our list of products instantly, disregarding those that, based on the data, are unable to compete with other similar products within their price range.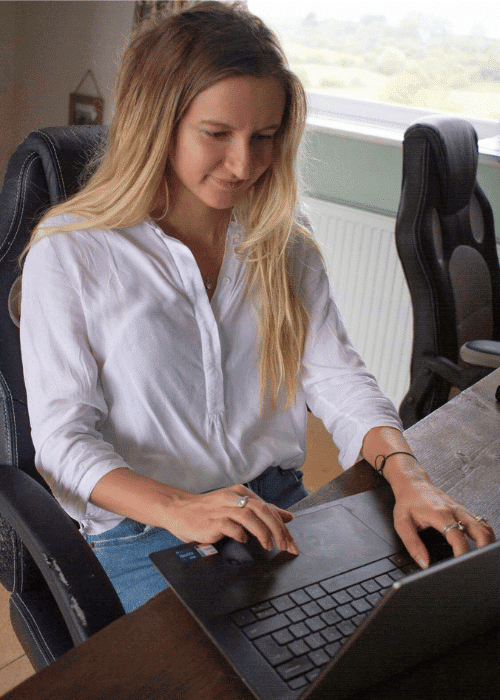 Step 2: Reading Customer Reviews
Customer reviews are a big part of our selection process, and our assessment of these reviews occurs straight after our initial research phase.
We look at customer feedback on several websites, including big box stores, online marketplaces, and the manufacturer's website, prioritizing the first two sources for unbiased and unaltered reviews that can't be deleted by the manufacturer.
Our aim is to find trends, both positive and negative, in customer reviews. We take these trends into account when deciding whether a product is worthy of and gathering data on and potentially personally testing with the possibility to feature on our website.
If an overwhelming majority of customers have had a highly positive experience with the product, we retain it on our list. At this stage, we eliminate products with repeatedly poor customer feedback.
Step 3: Conversations With Manufacturers
The next stage of our methodology is to speak to various manufacturers about their products, enabling us to gather specific data beyond information available online.
Another important purpose of this process is to analyze the quality of a manufacturer's customer support. We've determined that the hallmarks of exceptional customer service are:
Providing expert support, preferably over the phone or live chat, to customers with questions about the installation process.
Honoring a customer's purchase with a good warranty.
Responding promptly to customer enquiries.
Going above and beyond to offer additional support when necessary.
From here, we can further reduce our list of products to review, either based on new information or due to experiencing poor-quality customer support.
Step 4: Personally Testing Our Shortlisted Water Treatment Systems
The above three criteria are difficult for manufacturers to achieve simultaneously, and by this point, we should be left with a handful of products that are good enough to make the cut. We can now move on to reviewing these products.
We purchase and test many of the products on our shortlists. Getting our hands on these systems helps us to verify manufacturer claims, and to understand user-friendliness and durability as well as any other quirks that are only apparent with personal use.
It's important to us that our reviews are accurate and unbiased, giving you all the information you need – the good and the bad – to make an informed purchase.
There are several questions we will aim to answer in a product review:
What problem can it solve?
What are its unique features?
How easy is it to install and maintain?
How does it function?
What are the ongoing costs involved?
How does it compare to similar products with comparable specifications?
How do users rate it?
What is our final take?
Once we've completed our reviews, an in-house or independent editor will fact-check them against our notes and the information on the manufacturer's website before publishing.
We've produced our own specific ranking factors that we use when deciding which products should be featured in our guides, and in what order. Depending on what we're reviewing, these factors may include things like performance, price, longevity, and installation and maintenance considerations.
Our Recommendations
If you've read a few of our review guides, you'll notice that we very rarely recommend one product to everyone. Instead, we share a number of customized recommendations for products within the same category, based on their suitability for specific situations. That means our readers have a better understanding of a product's unique features and how this makes it the best choice for some people, but not necessarily for others.
Article Updates, Fact-Checking, & Reader Response
Manufacturers occasionally update or upgrade their products to provide a better customer experience. To avoid sharing outdated information, we return to our reviews several times a year and check that all details shared are still accurate.
Here are a few rules that we stick by when it comes to editing and publishing our content online:
Our opinions are always clearly outlined ("in my opinion…", "based on my experience with X product…")
We support all our data claims with links to relevant studies and credible sources
We avoid hyperbolic claims, such as "this water filter is guaranteed to make your water 100% pure"
We update factual information relating to pricing, sizing, packaging, etc. routinely
We use spell-checker platforms and triple-check all our articles for typos, grammatical errors, or misspellings
While we make every effort to avoid publishing mistakes or inaccuracies, we're only human, and discrepancies do occur. We welcome your feedback if you need us to clarify or double-check any information shared in our articles. If and when mistakes are spotted, we review, remove, and update this information as necessary within 24 hours.
Our Contact Us page is the best place to reach out with questions or feedback. We aim to reply to all urgent emails within 48 hours. We're a small company of dedicated experts who truly care about what we do, and we pride ourselves on our commitment to communicating with our readers.
How We Keep WaterFilterGuru.com Free
WaterFilterGuru.com is a free website, and we're proud to say that none of our content is hidden behind a paywall. We don't believe that users should have to pay for the right to access essential information, especially not when it pertains to matters of public health and safety.
To operate as a business and continue to provide valuable content, we earn money through affiliate commissions. Many of our links to products are tracked, and we earn a small percentage of any sale that we help manufacturers make. Purchasing through an affiliate link does not increase the cost of the product – it merely supports us in our pledge to help everyone have access to fresh, clean water. You can learn more about this in our Affiliate Disclosure.
In our opinion, monetizing our site with affiliate revenue is the best method because it doesn't compromise our article quality or affect the content within our guides, enabling us to continue to publish accurate, unbiased information.