🧾 Overview
The SpringWell Water whole house water filter system is an affordable and low-maintenance option for your home filtration needs. With a filtering capacity of 1,000,000 gallons this whole house filter is built to last.
The 4-stage filter ensures that your water gets the maximum amount of filter media contact – providing you with only the best quality filtered water. The SpringWell filter system is designed to maintain the water pressure in your household so you can get quality without sacrificing any of your luxuries.
With an easy to install set-up process you can get the quality you need quickly and efficiently.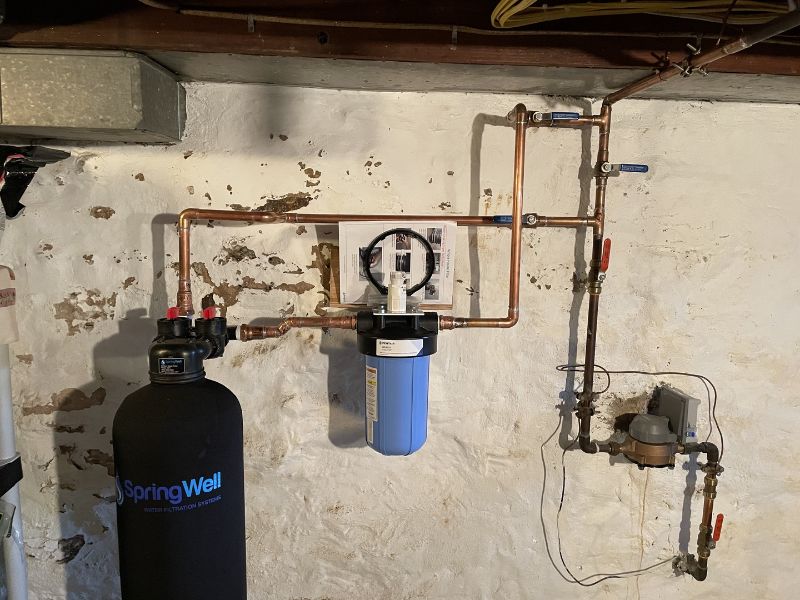 My readers get 5% off at springwellwater.com 👉 Use code: GURU5
💡 Features
The SpringWell Water whole house water filter system removes harmful contaminants like chlorine, chloramine, pesticides, herbicides, and more, lasting for up to 6 years before needing replacement.
Not only is this whole house filter system made to last, it is guaranteed to last. Your purchase with SpringWell comes with a 6-month money back guarantee, a lifetime warranty (for specific parts), and free shipping. This ensures that you get a quality product for the money you spend. 
This whole house system is easy to install and maintains your home water pressure. The tank size is chosen based on the number of bathrooms in your home. This ensures that even if every appliance in those bathrooms is in use, you won't lose any water pressure.
🚦 Performance
The four-stage filter provided within the SpringWell tank effectively removes 99.6% of chlorine. It also removes other contaminants that can cause bad tastes or odors.
With a pre-filter that works to remove sediment from your water, the design prevents the need for extra maintenance. The pre-filter, dependent on the amount of sediment in your water, needs to be replaced about twice a year, and the filter in the main tank only needs to be replaced every 6 years.
In addition the SpringWell tanks are built with a proprietary internal design flow. This allows the water to flow through all the stages of filter media and ensures that the filter media has maximum contact time with the water. Allowing the maximum amount of contaminants to be removed from your water before entering the home.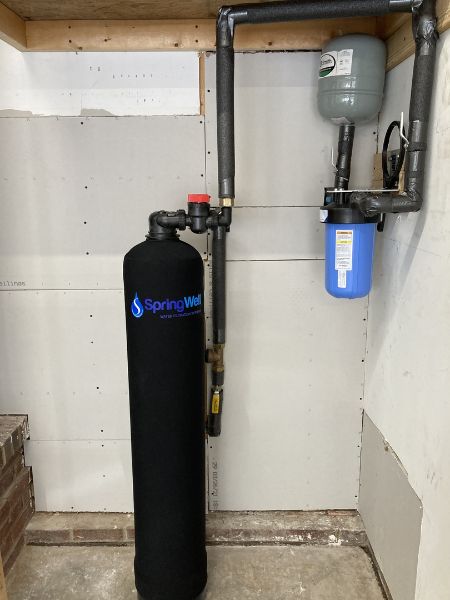 🔧 Installation & Maintenance
The installation process of the SpringWell system is relatively easy and quick. Your purchase comes with all of the necessary tools to be successful with the tank installation.
However a basic knowledge of your home water system and plumbing is necessary. If you are willing to take the time and follow the instructions closely you can easily complete the installation yourself. However, if you are not completely confident in your ability the SpringWell whole house filter system should be installed by a professional.
Even if you have to hire a plumber to get the job done, the low maintenance of the whole house filter will save you money in the long term. The pre-filter should be changed every six to nine months, but this expense is only about $35 for a new filter.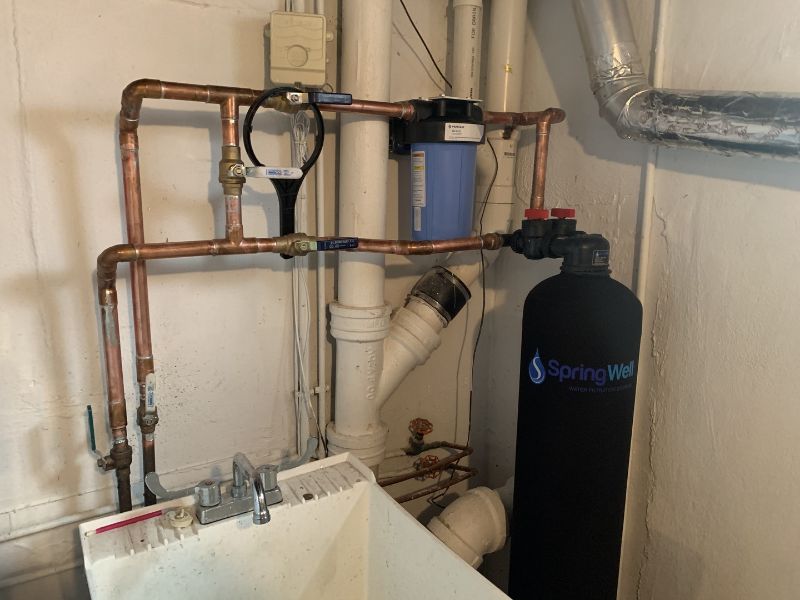 📝 Filter Info
The filter is one of the best on the market. With the proprietary internal design your water is pushed through four stages of filtration before it makes its way into your home. The first stage is the pre-filter which is a small tank that is detached from the main tank. The small tank is designed to filter out sand and any other small sediments. The next stage is the KDF bed. This portion of the filter is made from media that is used to remove bacteria, lead and other heavy metals.
Stage three is made of a coconut carbon media which removes organic contaminants like chlorine, chloramine, VOCs, pesticides, herbicides, etc. Finally stage four is the innovative design that SpringWell boasts about. Their internal design creates an area where the water is given more time to contact the filter media to extract as many contaminants as possible from your water. This eliminates channeling in the tank and provides you with the cleanest water possible.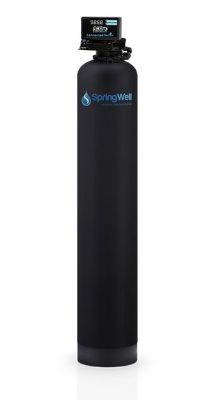 🔔 Pros & Cons
Pros
Money-back guarantee for 6 months
Lifetime warranty on some components
Filters out 99.6% of chlorine
Easy to Install
One point-of-entry (POE) needed for whole house filtration
Durable stainless-steel tank
Low maintenance cost
Cons
Doesn't filter out viruses or fluoride
Pre-filter needs to be changed every 6-9 months
Higher price point
My readers get 5% off at springwellwater.com 👉 Use code: GURU5
Still Curious? Check out my review of the other SpringWell water filtration systems
Found this review helpful?
Comment below or share this article!