Mountain Valley Spring Water
Smartwater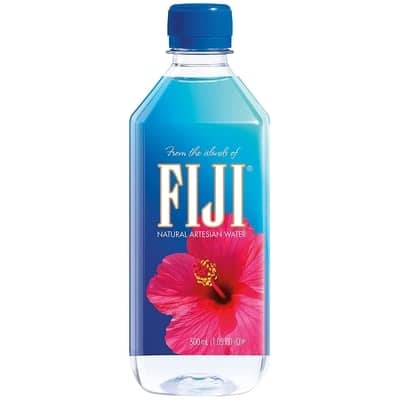 Fiji
Hate drinking tap water? Trying to decide on the healthiest, tastiest, and purest bottled water source to stock up on?
Here, we've reviewed the best bottled water brands across various categories, according to our research into their water source, processes, taste, bottle materials, and more.
🥇 Best Bottled Water 2023
📊 Comparison Chart of Best Bottled Water
| Product | Mountain Valley Spring Water | Smartwater | Fiji | Waiakea | Essentia Alkaline Water | JUST Water Infused | Liquid Death | Crystal Geyser | Poland Spring Water | Acqua Panna Spring Water |
| --- | --- | --- | --- | --- | --- | --- | --- | --- | --- | --- |
| Source | 1st | 2nd | 3rd | 4th | 5th | 6th | 7th | 8th | 9th | 10th |
| Ratings | 5/5 | 5/5 | 5/5 | 4.5/5 | 4.5/5 | 4.5/5 | 4.5/5 | 4/5 | 4/5 | 4/5 |
| Price per bottle/can | $39.95+ | $34.65+ | $22.98+ | $31.77+ | $21.99+ | $28.31+ | $19.95+ | $28.99+ | $13.50+ | $22.89+ |
| Source | Ouachita Mountains | British springs | Artesian | Kea'au aquifer | Local water supply | Spring water + Natural fruit flavor | Mountain water | Underground water source | Spring | Apennine Mountains |
| Carbonation | Sparkling and still | Still | Still | Still | Still | Still | Sparkling and still | Sparkling | Still | Still |
| Origin | Arkansas, USA | Morpeth, Northumberland | Fiji islands | Mauna Loa volcano, Hawaii | USA | Adirondack Mountains, NY | Austrian Alps, Austria | Olancha, CA | Poland, Maine | Mugello, Italy |
| Packaging | Glass | PET | PET | RPET | PET | Paper cartridges | Aluminum can | PET | PET | Glass |
| TDS | 220 mg/l | 27 mg/l | 222 mg/l | 82 mg/l | <10 mg/l | 9-94 mg/l | 170 mg/l | 250 mg/l | 23 mg/l | 150 mg/l |
| pH | 7.3 | 7.0 | 7.7 | 8.2 | 9.5 | 8.0 | 8.2 | 5.4 | 7.2 | >8.0 |
⭐ Reviews – Best Bottled Water 2023
Read on to learn about our top recommended bottled water brands in 2023.
Mountain Valley Spring Water
In our opinion, the best overall bottled water available today is the Mountain Valley Spring Water. This naturally purified bottled water product is sourced from the Ouachita Mountains in Little Rock, Arkansas, where it filters through granite-based aquifers, picking up calcium, magnesium, and potassium before being bottled at the source.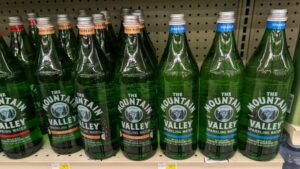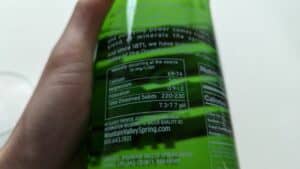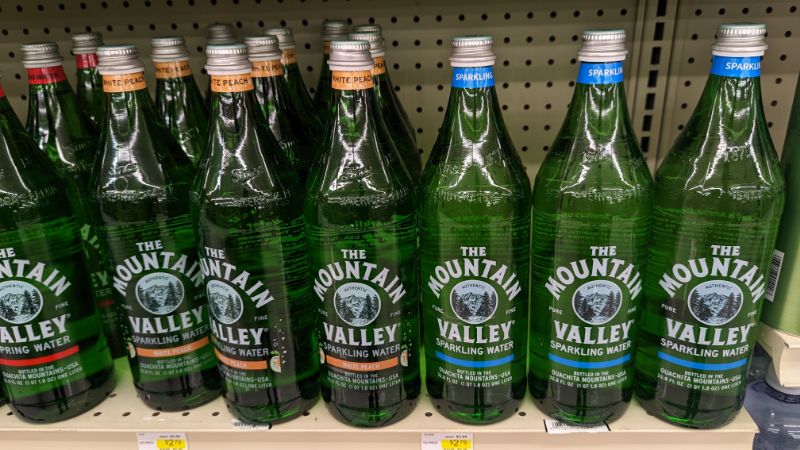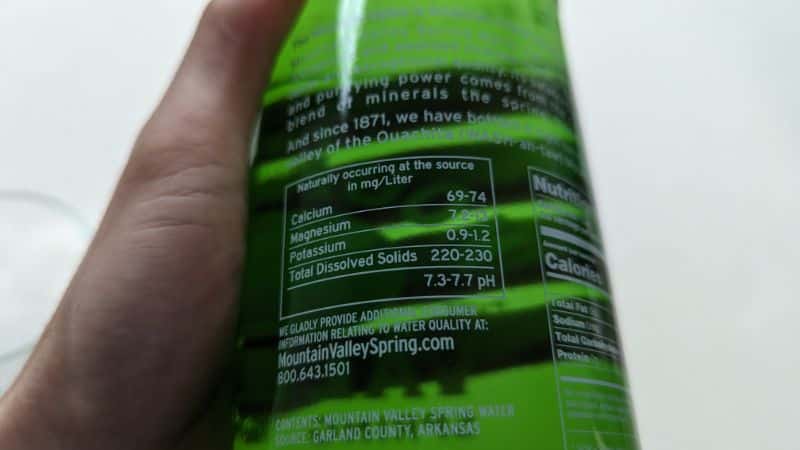 There's no risk of drinking microplastics, BPA, or any other chemicals in Mountain Valley Spring water because it's bottled in glass, and has been since 1871. That means this water retains all its natural nutrients and minerals without its quality being compromised by a poor packaging choice.
Mountain Valley Spring water has a pH of between 7.3 and 7.7, so it's healthy alkaline. You can buy the water in 333 ml, 500 ml, 750 ml, and 1-liter glass bottles, and even get 2.5 and 5-gallon glass bottles delivered to your home for convenience.
Pros
Packaged in reusable glass bottles
Naturally alkaline, contains healthy minerals
Winner of the most awards in America, including best water in the world
Cons
Expensive
Glass bottles aren't as portable or convenient
---
Smartwater
We found that the bottled water with the best taste is Smartwater, which tastes clear and pure, with no unpleasant aftertaste.
Smartwater is vapor-distilled, purified water sourced from British springs, which contains added electrolytes for improved taste and hydration. Smartwater debuted in 1996 and quickly became popular for its crisp, fresh water taste. The water is available in multiple sizes, including discounted multipacks, and Smartwater has recently branched out into offering alkaline water, flavored water, and more.
The brand's great-tasting water is down to the quality of the source water and the purification and distillation treatment processes used, which removes chlorine and VOCs, and adds healthy minerals like calcium chloride, magnesium, potassium bicarbonate, and chloride.
Pros
Great taste encourages hydration
Contains healthy minerals & electrolytes
Stored in BPA-free food-grade recyclable PET1 plastic
Cons
More expensive than similar brands
No option to buy in plastic-free bottles
---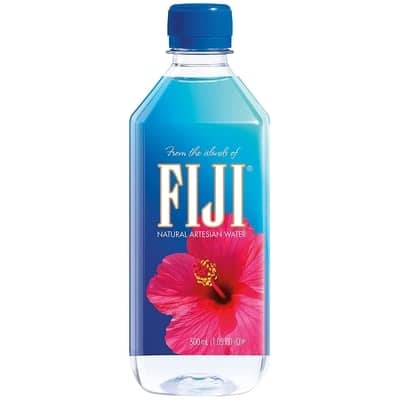 Fiji
According to our research, Fiji is the best natural bottled water available today. Fiji water is natural artesian water that's sourced in Viti Levu (the largest of the Fiji islands).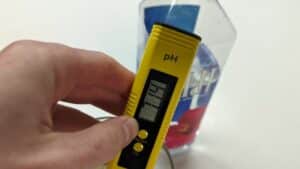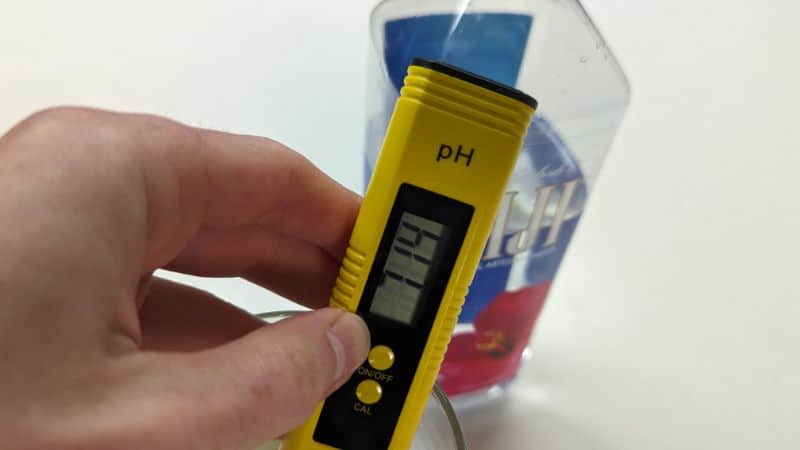 The water contains the minerals magnesium, calcium, and silica, and has a slightly alkaline pH of 7.7, which gives it a crisp, mineral taste. It's extracted underground and bottled at the source before being shipped worldwide, with no added ingredients or preservatives.
The manufacturer is in the process of transitioning its 300 ml and 500 ml bottles to recycled plastic throughout the US and has invested $2.5 million into energy efficiency initiatives at its water bottling plants.
Pros
BPA-free recyclable bottles
Widely available
High in silica, which has numerous health benefits
Cons
No glass bottle options
Expensive
---
Waiakea Hawaiian Volcanic Alkaline Water
Our top pick for the best filtered bottled water is Waiakea Hawaiian Volcanic Alkaline Water. This water is naturally filtered in a unique process: rainwater seeps through thousands of feet of porous rock on the Mauna Loa volcano (in Hawaii), and eventually enters a forest spring, where it's collected and packaged at the source.
Waiakea Hawaiian Volcanic Alkaline Water has a crisp, clean taste, with a naturally high pH and oxygen content. It also contains healthy minerals like silica, calcium, magnesium, potassium, and sodium.
Waiakea is a sustainable brand that uses a certified carbon-neutral production process and 100% recycled plastic bottles. The manufacturer has also implemented a number of reforestation and clean drinking water initiatives.
| Waiakea Hawaiian Volcanic Water Options | Price |
| --- | --- |
| 16.9 Fl Oz (Pack of 24) | $32.50 |
| 23.6 Fl Oz (Pack of 15) | $48.95 |
| 33.8 Fl Oz (Pack of 12) | $34.95 ($31.77 in Walmart) |
Pros
Sustainable, eco-friendly bottled water company
Great-tasting, mineral-rich water
Unique filtration process
Cons
Costly
Some customers struggled to open the caps
---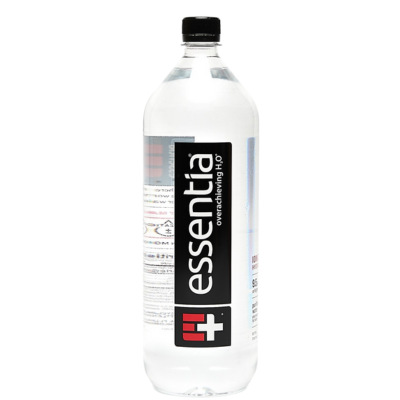 Essentia Alkaline Water
For folks looking for the best alkaline bottled water for improved taste and hydration benefits, we recommend Essentia Alkaline Water.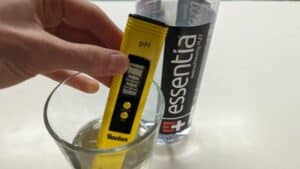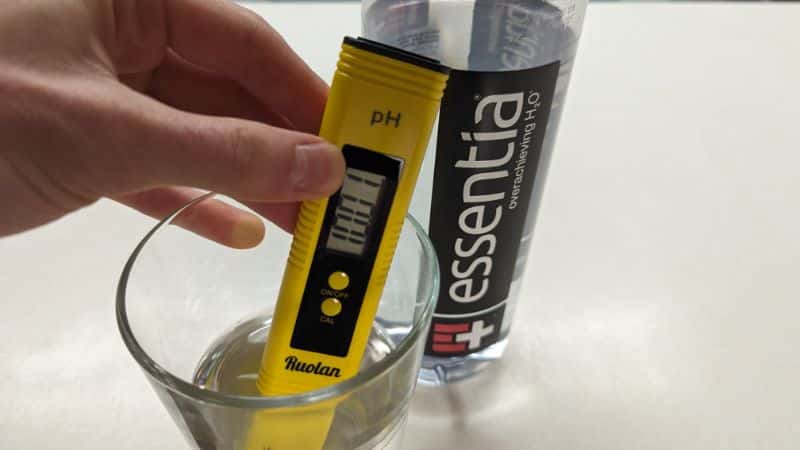 This enhanced tap water product has a high pH of 9.5 (the average bottled water pH is around 7-8), and has a refreshing flavor and a silky feel. Essentia has been clinically proven to offer more effective hydration than normal tap water (although, in the interest of transparency, this study was funded by the manufacturer).
Essentia Alkaline Water contains a blend of calcium, magnesium, potassium, and bicarbonate, which are added to the water after it has been purified with reverse osmosis and proprietary microfiltration to remove imperfections.
Pros
Great water taste
Higher pH than most other waters
Packaged in phthalate-free plastic bottles
Cons
Not a natural water source
Improved hydration benefits are contested
---
JUST Water Infused
We think that the best flavored water sold today is JUST Water Infused. This water is flavored with organic fruit essences, a type of natural flavor substance that's approved by the FDA. Fruit essences are derived when fruit is heated and the resulting vapor is collected and condensed.
There are several flavors to choose from: lemon, mint, cherry, and blackberry. All flavors are free from artificial sweeteners, calories, and added sugars. You can buy cartons in a single 16.9-ounce size with multipack options to reduce the cost per carton.
As an added bonus, JUST Water Infused products are sold in paper cartridges, not plastic bottles, and their lids are made from sugarcane.
Pros
B-corp certified manufacturer
Made with eco-friendly packaging
No artificial sweeteners or added sugars
Cons
Expensive
Some customers say you have to shake the carton or the flavor is undetectable
---
Liquid Death
Liquid Death's marketing and branding is unique: the manufacturer says "everyone will mistakenly think you're an alcoholic" – which is in part due to the name "liquid death", and partly due to the can art, which features gothic lettering and a skull.
If you can get past the appearance, Liquid Death is simply a canned version of the spring water you'd usually find in plastic bottles. It's sourced from springs deep underneath the mountains in the Austrian Alps, protected by hundreds of feet of stone, and contains natural minerals and electrolytes for health and hydration.
The water tastes soft, with just a hint of sweetness, and that's 100% down to the water source itself – there are no artificial sweeteners or flavorings added.
| Liquid Death Options | Price |
| --- | --- |
| 16.9 Fl Oz (Pack of 12) | $19.95 |
| $1995 | $24.04 |
Pros
Sold in recyclable aluminum cans
Good company initiatives
Interesting can artwork
Cons
No resealable cap
The company's branding may limit its potential for success
---
Crystal Geyser Unflavored Flavored Sparkling Spring Water
The Crystal Geyser Unflavored Flavored Sparkling Spring Water is our top pick as the best sparkling bottled water product sold today. Sold by Crystal Geyser Water Company, which was founded in 1977 in California, this bottled spring water is sourced, carbonated, and bottled in the USA.
This unflavored bottled water contains nothing but spring water and carbon dioxide and has a crisp, light taste. It's primarily sourced from protected natural springs in Sonoma and Napa, in California's wine country.
You can buy the water in single 18-ounce bottles or buy packs of 12 or 24 at a reduced price per bottle. There are also flavored versions of the Crystal Geyser Sparkling Spring Water, including lemon, orange, mixed berry, peach, and pineapple-mango.
| Crystal Geyser Options | Price (12 Pack, Large 42 oz) |
| --- | --- |
| Unflavored | $28.99 |
| Cranberry | $28.99 |
| Cranberry Clementine | $48 |
| Lemon | $28.99 |
| Lime | $28.99 |
| Mixed Berry | $28.99 |
| Orange | $28.99 |
| Peach | $28.99 |
| Pineapple | $2.09 |
| Ruby Grapefruit | $28.99 |
Pros
BPA-free, phthalate-free, and 100% recyclable bottles
Affordable
Calorie-free and very low in sodium
Cons
Only available in plastic bottles
Slightly acidic water (5.4 pH), not for everyone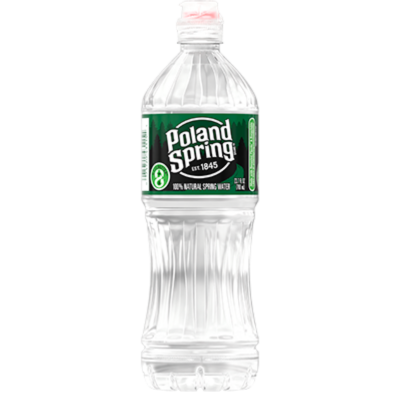 Poland Spring Water
The jury's out on whether bottled water can ever be considered budget-friendly, but with that in mind, we recommend Poland Spring Water as the best "affordable" (meaning lower in cost than many other high-end bottled water brands) bottled water available today. Poland Spring was founded in 1797 and has since become a PET-only brand owned by several larger companies.
Poland Spring is a popular mass-market offering that's derived from 10 water sources across Maine. It has a light taste that may vary slightly from one bottle to the next (depending on the water source), as well as a low TDS count of 74 mg/L or lower.
This water is sold in bottle sizes from 8 ounces to 5 gallons, and multipacks are available to reduce your spend per bottle.
Pros
More affordable than other spring water brands
Available in multiple sizes & quantities
Cons
Only plastic packaging option available
Some customers complained of a chemical taste
---
Acqua Panna Spring Water
If you have a bigger budget and you want to spend it on the best premium bottled water offering, consider Acqua Panna Spring Water. This bottled spring water stands out amongst its competitors because of the quality of the source water used: water comes from an underground spring, where it has spent 14 years journeying beneath the hills of Tuscany, Italy.
As with other spring waters, the Acqua Panna water is naturally filtered – and, as an added bonus, is packaged in glass bottles, not plastic, in the manufacturer's eco-friendly move to stay away from single-use materials. So, customers know they're doing their bit for the environment and avoiding the microplastics and chemicals found in plastic bottles.
Acqua Panna has a soft, velvety taste, with no unpleasant chemical or salty aftertaste. You might see this premium water being served at fine dining establishments – it's in that category of excellence.
| Acqua Panna Toscana Options | Price |
| --- | --- |
| 8.80 Fl Oz (Pack of 12) | $26.99 |
| 8.45 Fl Oz (Pack of 24) | $39.48 |
| 8.45 Fl Oz (Pack of 30) | $56.99 |
| 25.3 Fl Oz (Pack of 3) | $22.89 |
| 25.36 Fl Oz (Pack of 6) | $32.99 |
| 23.36 Fl Oz (Pack of 12) | $79.99 |
| 25.36 Fl Oz (Pack of 15) | $58.99 |
| 33.81 Fl Oz (Pack of 12) | $64.94 |
Pros
14 years of filtration
Plastic-free bottles
Fresh taste
Cons
Expensive
Glass bottles are heavier & not as portable
---
🧾 Buyer's Guide: What To Consider When Buying The Best Bottled Water
Want to know what goes into making the best bottled water? There are several factors that affect the quality, taste, and value for money of any given bottled water product.
When you're comparing brands, consider the following things:
Source
There are numerous different bottled water sources, including:
Springs
Wells
Glaciers
Surface waters (lakes, rivers, etc)
Public tap water
Obviously, some of these water sources are more appealing than others. The water in springs and wells is naturally filtered and usually has a high mineral content, which gives it a fresh taste and alkaline health properties.
Surface water sources aren't filtered naturally and will usually need to be treated at a dedicated treatment plant because they're susceptible to pollution and contamination from runoff.
Public tap water is the least exciting water source since you could access this water for free from your faucet. Bottled municipal water typically contains trace contaminants, including chlorine, which is used to disinfect the water.
You should be able to find out the water source by glancing at the label. Bottled water brands know that natural spring water is the preferred water source, so they'll be sure to make this obvious on their labeling of applicable products.
The label might also read "bottled at the source", which is often listed as a benefit – although it's really more of a fact.
If a water product has been bottled at the source, it simply means it has been taken directly from the source (whether that's a natural spring or a municipal water supply) without being further treated or altered.
That's good news if you want to drink natural, unaltered water, but keep in mind that bottled tap water has already been pre-treated by the municipal supplier, so it doesn't mean much if it's been bottled at the source.
Water Treatment
Some bottled water brands treat their water with various filtration and purification methods to improve its taste, quality, or health properties.
The most common method of water purification in bottled water products is reverse osmosis.
Reverse osmosis is a filtration process that involves sending water through a membrane with tiny pores. Contaminants larger than 0.0001 microns are unable to pass through the membrane, so the water produced is highly pure.
The RO process removes up to 99.99% of all total dissolved solids (TDS), including chlorine and other water disinfectants, lead and other heavy metals, agricultural chemicals, bacteria and microorganisms, and most volatile organic compounds.
A similar treatment method is water distillation, which removes impurities through the process of evaporation and condensation. Distilled water and RO water have similar properties and benefits.
You might prefer to drink bottled water treated by reverse osmosis or distillation if you're wary of the trace contaminants found in tap water and you don't want the upfront cost or maintenance of installing your own at-home reverse osmosis system.
However, distilled water and RO-treated water have a flat taste due to a lack of minerals (although some brands add minerals back in before the water is bottled), and these bottled waters are more expensive than others because of the cost of the treatment process.
When deciding on your preferred water product, ask yourself whether you'd rather drink natural, mineral-rich, untreated water (like spring water) that might contain traces of contaminants, or whether you'd prefer to drink purified water that has a less exciting flavor profile.
Water Type
Following on from the above, the different water sources and treatment methods available today mean we have access to lots of different bottled water types. These include:
Spring water
Glacier water
Iceberg water
Well water
Purified water
Distilled water
Tap water
Carbonated water
Flavored water
Mineral water
Alkaline water
Rain water
Some of these water types might overlap. For instance, many bottled mineral water comes from a spring, and lots of bottled carbonated water brands add natural flavorings and infusions to their products.
The most widely sold bottled water types are spring water, filtered or purified tap water, and flavored water.
The most affordable waters are spring water and bottled tap water products.
The type of water you choose depends on your personal tastes. We've shared more on how to choose based on tastes and use case later in this guide.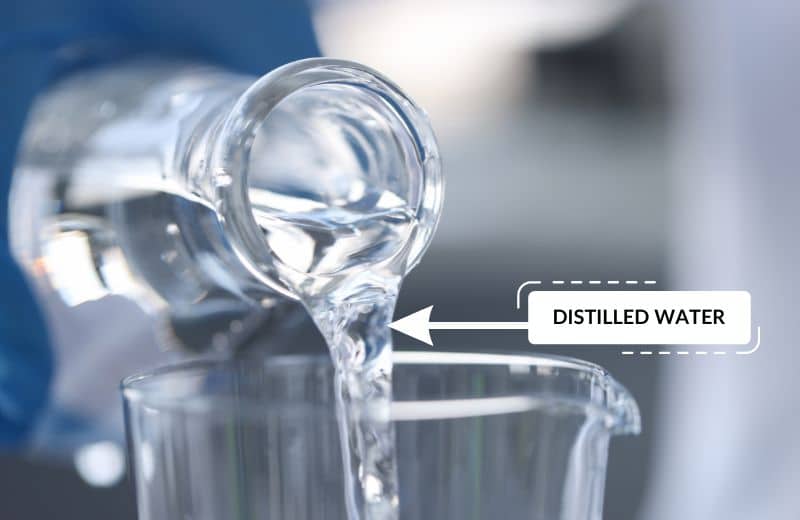 Bottle Material
The safety of a bottled water product doesn't only depend on the ingredients it contains – you should also take into account the bottle material.
Most of us know about the dangers of drinking bottled water contained in BPA plastic packaging. This industrial chemical has been linked to numerous health effects, including hormonal disruption, infertility, poor immune function, diabetes, and heart defects.
Check the product label to confirm that the bottle isn't made from BPA. Also make sure the manufacturer hasn't simply swapped BPA for BPS or BPF in its packaging, since these chemicals have similar health effects.
Not all brands will be upfront about their packaging materials. In fact, you'll probably only learn which materials are used in a particular bottle if the manufacturer has a positive reason to share this information with you (such as if the bottle is made from recycled plastic bottles or, even better, is entirely plastic-free).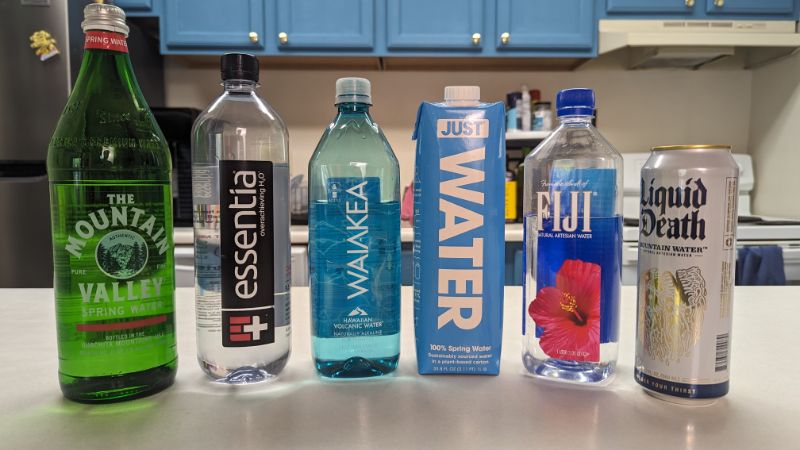 There are a few things you can look for on the label that may give you an indication of the bottle materials. For instance, if the bottle is number 3 or 7 recyclable or has the letters "PC" on the label, it probably contains BPA, BPF, or BPS.
If you don't want to drink water that's potentially laced with microplastics or associated chemicals, or you'd rather not consume materials that take decades to break down in the environment – recyclable or not – you have options. Look for a plastic-free bottle design, such as carton or boxed water, canned water products, and water in glass bottles.
👨‍🔧 Learn more about our top recommended BPA-free bottled water brands in our guide to the best BPA-free bottled waters.
Regulation
Your chosen bottled water company should adhere to the regulations for bottled water products set by the Food and Drug Association (FDA).
The FDA ensures that bottled water is safe to drink by producing guidelines for the manufacturers of these products to adhere to, which include maximum contaminant allowances for certain impurities.
These regulated impurities include various heavy metals (like lead), chemicals, volatile organic compounds, and microorganisms.
For bottled waters that are found to breach FDA regulations, the FDA may force product recall or block the manufacturer from distributing its products until the issue is resolved.
How can you know for certain whether or not a bottled water company adheres to federal and state regulations?
The answer is: you don't.
And, in fact, some popular bottled water manufacturers have been found to sell products containing traces of all sorts of unpleasant contaminants.
Since the FDA regulations are legally enforced, and bottled water companies have a huge financial incentive for following them, you simply have to assume that all the best bottled water brands are legally compliant.
Keep in mind, however, that some contaminants in bottled water currently aren't regulated, including PFAS, which according to recent research, are present in many bottled water products on the market today. One study shared by Consumer Reports detected PFAS in 39 out of more than 100 bottled waters.
If you're keen to know exactly what a bottled water product contains before you buy it, check the manufacturer's website for test results or contact the manufacturer directly to ask for this information.
Taste/Flavors
There are a few additional treatment methods that some bottled waters might undergo to enhance their taste or flavor, including:
Carbonation – produces sparkling water
Flavor infusion – for flavored water
The exact methods used are unique to the specific manufacturer, so check the label and do your research if you want to learn more about how your water is made.
Flavored water can be achieved by adding natural sweeteners and flavorings, but it might also be achieved artificially, which affects the water quality and health properties.
There are all sorts of bottle water flavors available today, usually as a result of fruit infusion or exposure to various herbs and flavorings. These include:
Strawberry
Lemon
Mint
Cherry
Mixed berry
Ginger
Lime
Cucumber
Watermelon
Blackberry
Orange
Elderflower
Lavender
Peach
A combination of any of these flavors
These enhanced water products are often healthier than drinking soft drinks and carbonated sodas, but they're more expensive as a result of the more complex treatment process and their enhanced flavor.
However, if you know that drinking flavored water will encourage you to stay hydrated or dissuade you from reaching for unhealthy sodas and energy drinks, the extra cost might be worth it for the sake of making a healthy choice.
Brand Reputation & Customer Feedback
The reputation of a bottled water brand is something to look into before you spend your money.
Unfortunately, some brands have been exposed in previous years for providing misleading information about their water source, ingredients, or quality, and some brands simply aren't transparent about this information at all.
You might buy certain bottled waters because the brand is well-known, but that doesn't necessarily mean that it's right for you. For instance, many bottled water products are actually just filtered tap water, which can affect the manufacturer's reputation if they attempt to conceal this information.
You can learn a lot about a brand and the quality of its products by reading customer reviews. This is easy to do if the manufacturer's products are sold on marketplaces like Amazon, where there are customer reviews aplenty.
There are plenty of self-confessed water snobs who have done the hard work for you and (as we do in our own reviews) researched a particular product, compared it to others, and perhaps even contacted the manufacturer, then shared everything they've learned in their review.
Of course, you can also find shorter reviews that give you a quick insight into the most important information about taste, value for money, and quality.
The odd poor customer review is to be expected, but think twice about buying from a brand that has consistently negative feedback, especially as far as quality is concerned.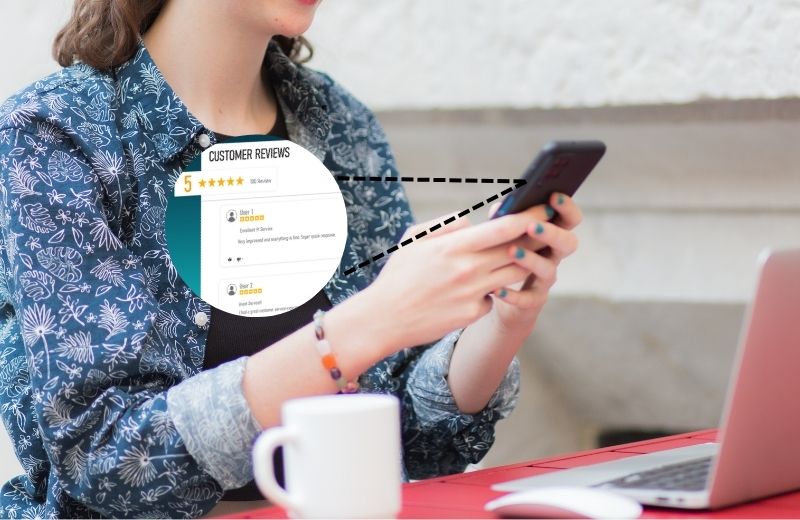 Price
Your budget will influence the type of bottled water that you can afford to consume, especially if you're looking for an alternative to tap water for everyday drinking.
Many of the best bottled water products are expensive. You pay for the luxury of a high-quality product, which has been sourced in a remote location on the other end of the world or has been treated using an expensive purification process.
As of September 2022, the average cost of a 1.5L bottled water product is $0.81 in the US. You can often get a better deal if you buy a multipack of bottles and if you shop directly on the manufacturer's website rather than at the grocery store, but the cost still adds up.
Depending on the upfront cost of your preferred water bottle brands, you'll pay anything from $200 to $550 per year to sustain your bottled water habit.
The amount of water that you drink per day, and how reliant you want to be on bottled water, will determine exactly how much you can expect to spend on bottled water products every year.
Look out for ways to save money, such as buying from a wholesale website or taking advantage of deals and offers.
Regardless, you should still be aware that bottled water is expensive, and there are cheaper alternatives to consider (see below) if you want to reduce your spend while still enjoying healthy, great-tasting water.
Serving Circumstances
Are you looking for the best bottled water brand for everyday drinking? Or do you just want to upgrade from your usual water selections for a dinner party you're hosting? Your serving circumstances may play a part in how much or how little money you want to spend.
If you want a premium water source for a one-off event, consider Acqua Panna Spring Water, which is often sold at restaurants due to its glass bottles and favorable taste.
But if you want a bottled water brand that you can drink every day, consider a lower-cost option, like Poland Spring Water, which will be kinder to your wallet in the long run.
If you're trying to encourage your teenage children to drink more water, we recommend Liquid Death, which has edgy branding and artwork that adds a coolness to staying hydrated.
Or, if you have a picky family member who doesn't enjoy the taste of most bottled waters, go for a mineral water brand, like Smartwater, which is particularly well-known for its great taste.
Finally, if you or somebody you're buying for wants a healthier alternative to flavored energy drinks and sodas, you'll be best buying flavored water or carbonated water (or a combination of both: flavored carbonated water). We recommend JUST Water Infused as the best flavored water available today.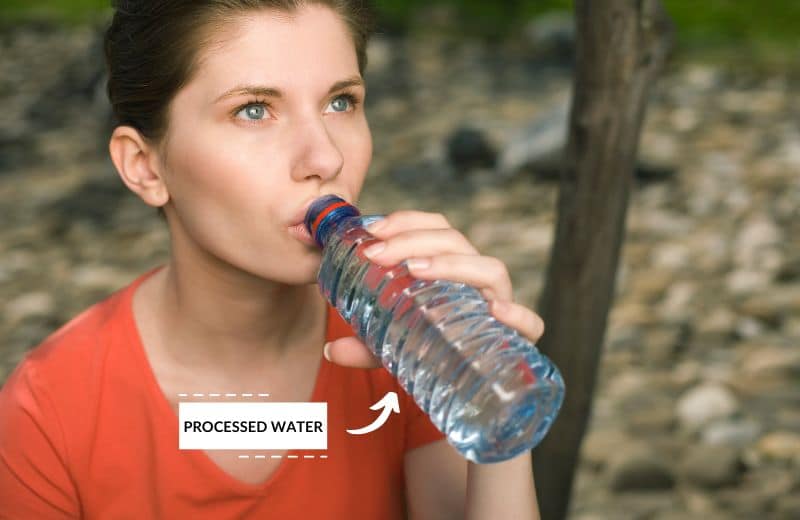 Health Goals
Some bottled waters are healthier than others, so if you want your drinking water to contribute to a healthy diet, choose carefully.
We recommend mineral spring water and alkaline water, which contributes to your daily intake of potassium, magnesium, calcium, sodium, and other minerals naturally present in these water sources, and provides the hydration benefits of alkalinity.
Find a bottled water product that you enjoy the taste of. When you enjoy something, you're likely to reach for it more often, so you'll stay hydrated without the effort of drinking something unpleasant.
On the subject of staying hydrated, you might want to consider sparkling water or flavored water if you know this will encourage you to drink more. Just be sure to choose a product with no added flavorings or enhancements.
Finally, your health goals might pertain to what you don't want to put in your body, as well as what you do want to ingest.
If you're wary about the health effects of drinking certain impurities that are often associated with plastic water bottles (such as microplastics, BPA, and BPS), stick to waters sold in glass, aluminum, or cardboard packaging.
You can also visit the manufacturer's website to find test results for its waters, which will tell you whether or not it contains impurities that could have health effects, like PFAS and other pollutants that may enter the natural water source.
2 Specific Bottled Water Buying Guides
🆚 Bottled Water Vs Filtered Water At Home
We wanted to finish with a quick comparison of bottled water vs filtered water at home, since you might actually find it more cost-effective and convenient to treat your tap water with an at-home filtration system.
Bottled water brands give you more choice when it comes to water source and flavors. If you specifically want to drink Icelandic glacial water or naturally-filtered spring water, opting for a bottled water source is your best bet.
But if you're more bothered about how your water tastes and what it contains, you can achieve this by using an at-home water filter that removes contaminants and gives your water a fresh and clean taste.
It's cheaper, more convenient, and better for the environment to filter your own tap water at home, so it's worth considering installing a water filter if you want to drink clean, healthy water on tap.
👨‍🔧 Our bottled water vs filtered water guide offers a more detailed comparison of these two drinking water types.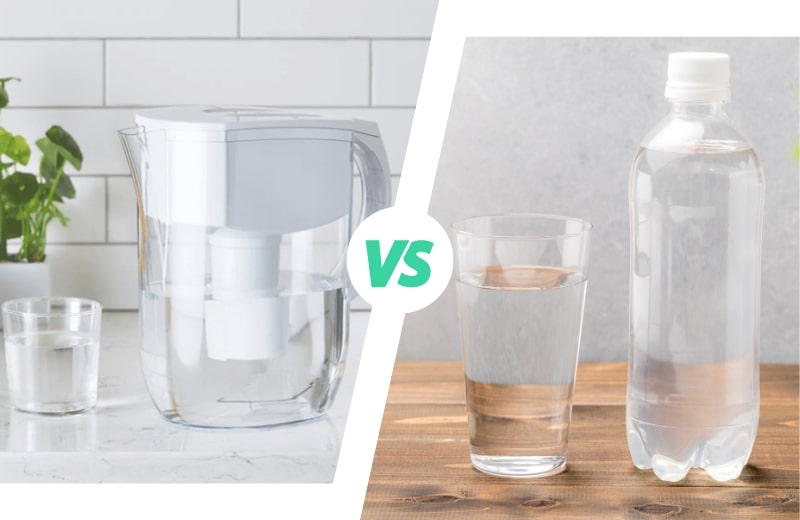 ❔ Best Bottled Water: FAQs
Which is the healthiest bottled water?
Mineral water is often considered the healthiest bottled water type because it contains trace minerals that humans need to survive. Mineral spring waters are also very low in impurities that are often found in tap water because they're naturally filtered and are less susceptible to pollution at the source.
Which bottled water has the best taste?
Again, mineral water is usually said to be the bottled water type with the best taste because of its alkaline mineral flavor. You might also enjoy the taste of bottled waters that have infused with fruits and other flavorings, or electrolyte waters (often marketed as sports drinks).
What are the 3 largest water bottling companies?
The 3 largest water bottling companies in the world are Aquafina, Dasani, and Nestlé. Keep in mind that the biggest companies aren't necessarily the best.
What water is better Dasani or Aquafina?
Both Dasani and Aquafina are popular bottled waters sold in the US, and different sources have different opinions on which brand is best. Both water sources come from tap water, and they're both purified using reverse osmosis – so the end result is essentially the same in terms of taste and health properties. Try both waters yourself and see if there's one you prefer on taste alone.
Is there really a difference in bottled water?
Yes, there really is a difference in bottled water. There are numerous different types of bottled water, from different sources, packaged in different materials, and containing different ingredients. Some bottled water products are simply bottled tap water; some are filtered or purified water; and some are natural spring water or well water.
How do I choose healthy bottled water?
To choose healthy bottled water, look for products listed as "natural" and check the label to ensure there are no potential unhealthy ingredients. Opt for mineral waters to boost your intake of healthy minerals, and avoid flavored waters that have been treated with sugars and other artificial ingredients. Check that the product is packaged in a BPA-free bottle.
How long does bottled water last?
The FDA doesn't require bottled water manufacturers to state a specific shelf life for their products. However, most brands will still indicate how long their water can be stored unopened – usually around 2 years. Water sold in plastic bottles will typically have this 2-year shelf life because of the increased likelihood of deterioration of the plastic packaging. If you want your bottled water to last longer, buy a product that's packaged in glass and store it in a cool, shaded location away from heat or direct sunlight.