Salt-based water softeners need salt pellets or salt crystals for the ion exchange process. It's your job to make sure the brine tank stays topped up with enough salt for the system to function.
Where can you buy salt for a water softener? Where will you usually find the best deal? We've shared the top places to buy water softener salt in this guide.
📌 Key Takeaways:
You can buy water softener salt from online marketplaces, big-box stores, and third-party sellers.
You might also be able to buy directly from the manufacturer, but most softener salt manufacturers sell their salt through other sellers.
Save money per kilogram by bulk-buying water softener salt when possible.
🏪 Where Can You Buy Salt For Water Softener?
Where can you buy water softener salt, and which stores give you the biggest selection of options?
Here are the best places to look:
Online Marketplaces
Online marketplaces are a great place to look for water softener salts. Try sites like eBay and Amazon, where different sellers are in competition with one another, meaning you can usually get the best price if you shop around.
You'll find a variety of salt types on online marketplaces, including salt-free options like potassium chloride.
Also check websites that make it easy to buy from a local seller, like GumTree – you won't have to worry about shipping costs if you can collect the product yourself.
Otherwise, the shipping fee will likely be very expensive (unless the buyer increases the cost of the salt to account for shipping).
The advantage of buying from an online marketplace is that you can often get next-day or even same-day delivery, depending on where you buy from.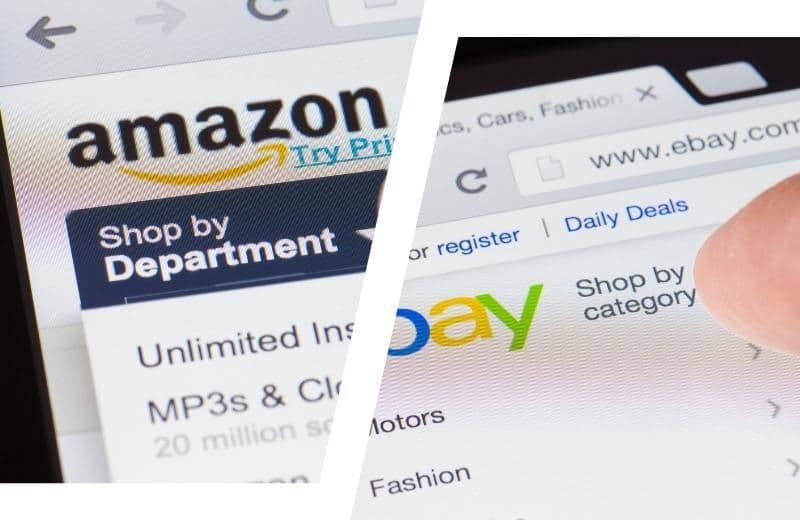 Third-Party Sellers
You'll also find numerous types of salt for water softeners, including evaporated salt pellets, salt crystals, and rock salt, sold by third-party sellers.
Look at online sellers of water treatment systems. If they sell water softeners, they'll probably also sell water softener accessories and items needed for maintenance, including water softener salt.
Again, you might have to spend an extra chunk of money on shipping, but in some cases, you might get a free shipping deal if you buy so much salt in one purchase.
When choosing between third-party sellers, make sure to find a legitimate seller with a history of positive customer feedback and secure payment options.
Big Box Stores
If you don't want to wait a day or two for delivery, you can head straight to your local big box store to see what you can find on the shelves. Menards, Home Depot, and Meijer are a few stores to check out – and be sure to compare stores to find the best deal.
Big box stores don't stock as many different types of salt products as you'd find online, and they often sell salt at a higher cost than online stores. However, you don't have to pay for postage since you can take the salt straight home with you, which is a great benefit.
Plus, you might be able to get a good deal on softener salt in seasonal or clearance sales. Keep in mind, though, that big box stores often sell off unwanted or poorer-quality salt types, like rock salt.
If you'd rather not load big bags of water softener salt in your car, you could ask about home delivery. It'll probably come at a cost, but it should be cheaper than ordering online.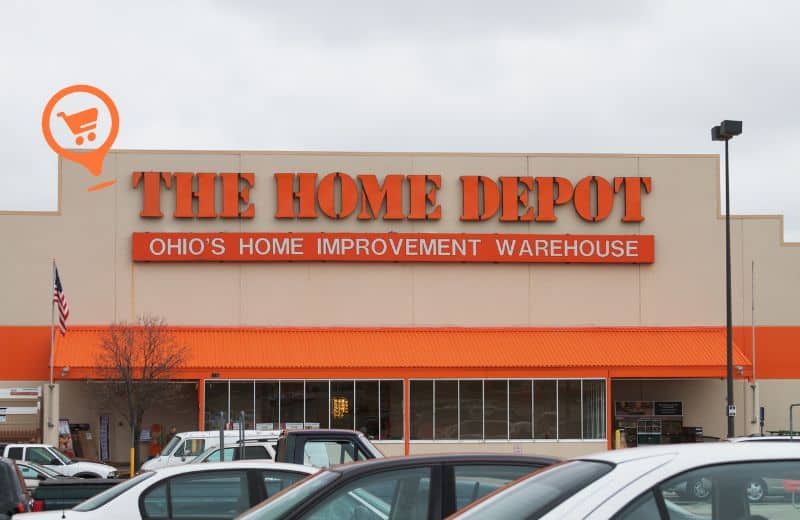 Direct From The Manufacturer
Brands like Diamond Crystal, Morton, and Nature's Own are some of the most popular water softener salt manufacturers.
However, while most of these manufacturers have their own websites, they don't often sell their salt products themselves.
If you visit the manufacturer's website, they'll link you to online marketplaces and big box stores that sell their products.
However, it's worth at least checking the manufacturer's website while browsing online since you can often get a great deal from being a direct customer.
Just be aware that the heavy weight of water softener salt packages – especially if you plan to bulk-buy – will often incur a sky-high shipping fee.

Morton
Clean & Protect

Diamond Crystal
Solar Naturals

Nature's Own
Potassium Solution
Ranking
1st
4th
7th
Ratings
5/5
4.5/5
5/5
Price
$21
$8
$30
Weight
50 lbs.
50 lbs.
40 lbs.
💲 How Much Does Water Softener Salt Cost?
The cost of salt for water softeners is $5-$9 per 40-pound bag.
The exact cost of water softener salt depends on factors including:
The salt purity – the purer the salt, the more it'll cost
The type of salt – high-purity salt types, like evaporated salt pellets, are more expensive than salts containing impurities, like rock salt
The salt brand – well-known brands like Diamond Crystal and Morton can price their products slightly higher than poorer-known brands
The amount of salt – many brands reduce the cost per pound of salt for bulk orders
Salt vs potassium chloride – potassium chloride is about three times the cost of traditional water softener salt
❔ Where To Buy Salt For Water Softeners: FAQs
Where can I find the cheapest price for salt for water softeners?
You can buy water softener salt pellets or crystals for the cheapest price by comparing prices on online marketplaces and partner stores online. Just be aware that shipping costs are often added on at the end.
How long does a 40 lb bag of water softener salt last?
On average, a family of four will need about one 40-pound bag of salt per month. That means you'll need to buy roughly 12 bags of salt per year. Your water softener salt usage depends on factors including your water hardness and daily water usage, and your water softener's regeneration frequency.
Do all water softeners use the same salt?
Yes, most water softeners use the same sodium chloride, so you don't have to buy a specific brand or type of salt for your soft water system. However, some systems, such as all-in-one softeners, are best suited to salt pellets, NOT crystals, because of their likelihood of clogging with crystals.
Can I buy salt for water softeners from a grocery store?
No. Most supermarkets and grocery stores don't sell the type of sodium chloride that's used to remove hard water minerals in a water softener. You can't use normal table salt in your softener's brine tank. Only buy salts that are specifically advertised for use in water softeners.