Wondering where you can buy a Fleck water softener? In this guide, we've shared the different locations that sell Fleck water softeners, where to buy replacement parts, and how to get the best deal on your purchase.
📌 Key Takeaways:
You can buy a Fleck water softener directly from the manufacturer, from big box stores, third-party distributors, and water treatment companies, and on second-hand marketplaces.
Third-party sellers and manufacturers often have better deals than big box stores.
You can buy replacement parts for Fleck systems in all the above mentioned locations.
🏪 Where to Buy Fleck Water Softeners
Direct From The Manufacturer
The most obvious place to buy a Fleck water softener is directly from the manufacturer.
Fleck systems are manufactured by Pentair, but at the moment, you can only view a few parts for Fleck softeners on the Pentair website, and you're redirected to other websites to buy them.
The well-known official distributor of Fleck water softeners is US Water Systems.
Some of the Fleck softeners currently available from the official distributor are:
Fleck 2510 SXT
Fleck 2900S
Fleck 2815
Fleck 3900
Fleck 5600 SXT
Fleck 9000
Fleck 9500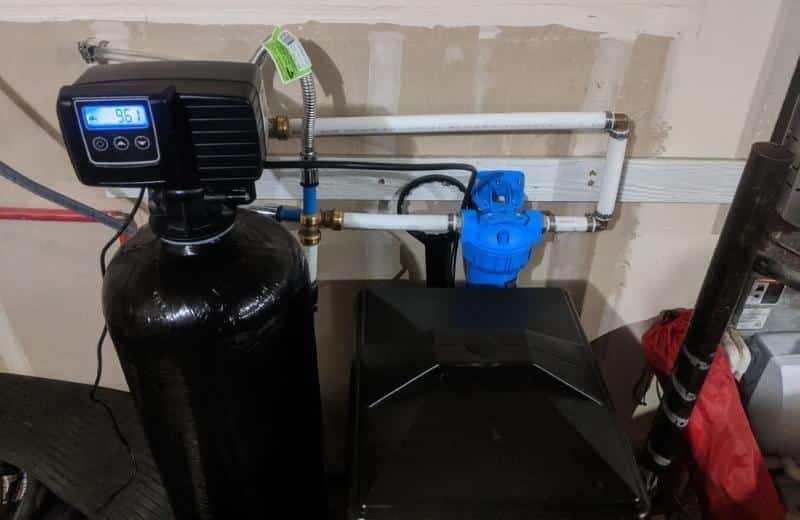 Third-Party Distributors
Another option for buying a Fleck water softener system is from a third-party distributor.
There are tens of third-party sellers selling Fleck products (Google "Fleck water softener" to see just how many results pop up), but not all sellers are reliable, and not all give you a good-value purchase.
Some third-party stores (called Fleck dealers) sell just Fleck softeners, while others sell a range of products, including Fleck softeners.
Third parties decide exactly what to charge for a water softener, depending on the cut they want to receive. Third parties also usually handle all the shipping and logistics around your order, so it's important to find a seller you can trust.
📌 If you prefer to buy from a third party, make sure you go for a legitimate third-party distributor with plenty of good customer feedback, such as Quality Water Treatment.
Some of the Fleck softeners currently available on QWT are:
Fleck 2510 SXT
Fleck 5600
Fleck 5600 SXT
Pentair Fleck Commercial Water Softener
Big Box Stores
Big box stores like Home Depot and Lowe's don't currently sell Fleck softening systems, but their product lines change frequently, and you might occasionally find a Fleck product on the shelves of your local store.
We don't usually recommend big box stores for buying any water treatment system because they often charge more than manufacturers and third-party distributors. The only exception is when a store has a sale or stock clearance, but this is usually only intended to shift the least popular products.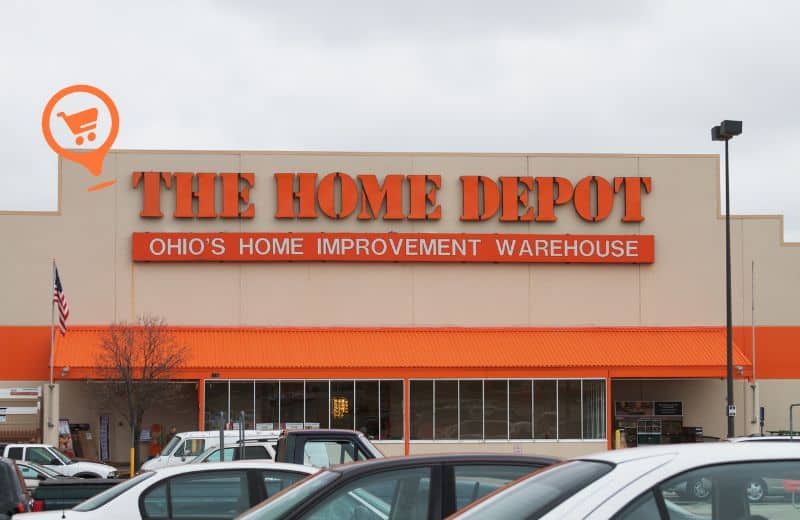 Local Water Treatment Companies
Your local water treatment company might also sell several types of water softeners to customers in your area.
When you buy from a local water treatment company, you'll benefit from advice that's tailored to your region's water quality, but prices are normally higher and you probably won't get a choice of the full range of Fleck softeners available today.
Second-Hand Marketplaces
Finally, you might find used Fleck water softening systems for a fraction of the original price on second-hand marketplaces like Gumtree and eBay.
There are a few reasons why someone might sell a second-hand Fleck water softener online, including if they're selling their house or traveling and can't take their water softener with them, or if they find a different type of water treatment system that better suits their needs.
You can find some great deals on used Fleck softeners on second-hand marketplaces, but proceed with caution. While most sellers have good intentions, some sellers might sell defective or faulty products. There's no real way to know whether or not a Fleck system works until you've bought the product and it's delivered to your home. You won't get the safety net of a warranty, and you might struggle to get a refund from the seller.
To reduce the risk associated with second-hand purchases, only buy from an established seller with plenty of positive feedback.
🔩 Where To Buy Fleck Water Softener Parts
You can buy parts for a Fleck softening system in all the above mentioned locations.
The best places to buy replacement parts for your Fleck softener system are:
The official seller – you'll usually find the cheapest replacement parts here
Third-party distributors – should sell replacement parts for all the Fleck systems they sell
Second-hand marketplaces – a good place to find used and reclaimed Fleck parts at a fraction of the original price
Local water treatment companies – shouldsell a few specific parts for Fleck softeners based on their current product range
Again, we recommend checking the seller's website and third-party distributors first, as you'll often find the best deal there.
📝 Final Word
There are numerous stores and websites that sell Fleck water softening systems. You can usually get the cheapest deal by buying directly from the manufacturer or from a third-party distributor. Online stores often sell Fleck products at a lower cost than brick-and-mortar stores.