Wondering where you can buy water filters? In this guide, we've shared the best locations to buy a water filter, where you'll get the best deal, ad more.
📌 Key Takeaways:
You can buy a water filter system directly from the manufacturer, third-party distributors, water treatment companies, big box stores, and second-hand marketplaces.
When replacing filters in a water filtration system, look in all the same locations that offer new filter cartridges.
Manufacturers and third-party distributors usually offer the best deals.
💰 Where to Buy Water Filters
Direct from Manufacturer
Buying a filtered water system directly from the manufacturer is often the cheapest option.
Manufacturers usually sell their products lower than other distributors because they get 100% of the purchase – they're not taking a cut from somebody else's product.
Often, manufacturers have sale periods, especially during peak shopping seasons such as Black Friday and other national holidays.
You can also find discounts on websites such as ours where the manufacturer provides a coupon for their readers.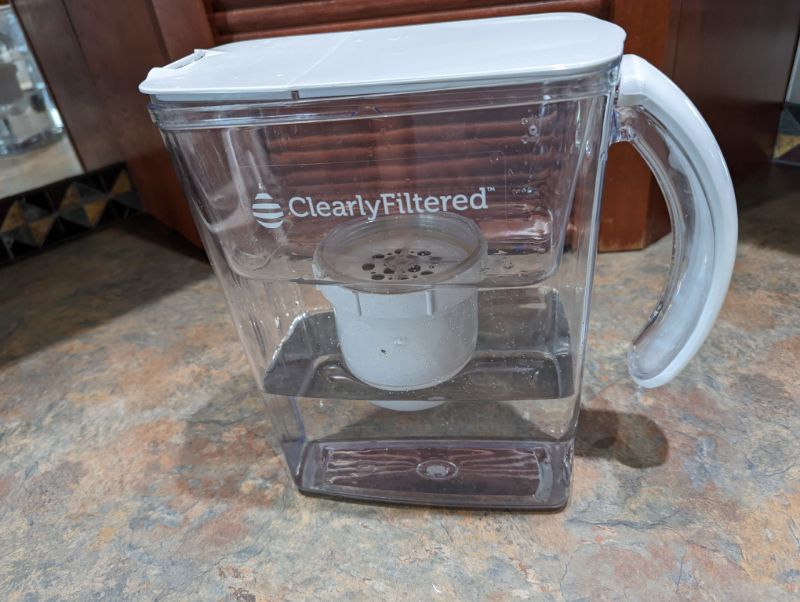 Third-Party Distributors
Another location to look for filters is third-party stores that sell a range of products from numerous manufacturers.
These stores may have specific niches, such as water filter pitchers or reverse osmosis systems.
You might get a better deal from the third-party distributor than the manufacturer itself, as an incentive from the third-party company for you to spend your money with them.
Big Box Stores
Big box stores like Walmart, Lowe's, and Home Depot also sell a selection of tap water filter products.
You won't find anything really specialist from these stores, but you'll find basic, lower-cost filters like water filter pitcher models, refrigerator filters, and countertop filtration systems.
📌 Expect to pay a premium for these filters, especially if you buy in-store. The only time you might get a better deal than buying from the manufacturer is if the store hosts a sale to clear old stock.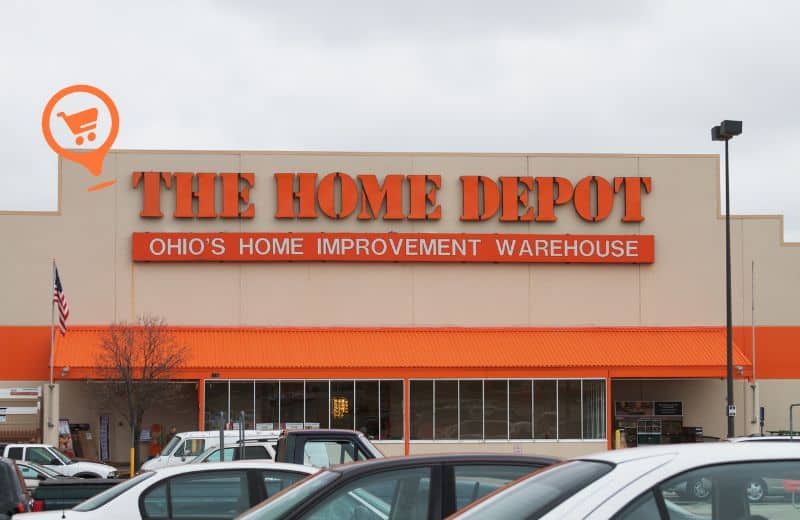 Local Water Treatment Companies
Local water treatment companies might also offer a selection of water filter products designed to treat specific water quality issues in your area.
Buying from a local water treatment company should mean you find a filtration system that's tailored to your specific drinking water requirements, but you'll often pay more money than if you bought directly from the manufacturer.
Second-Hand Marketplaces
The final place to buy a water filter is second-hand marketplaces like eBay and Gumtree.
People may sell a water filtration system if they're planning to move to a new house or travel, the filter isn't suitable for their contaminant removal needs, or they simply haven't used the filter as much as they'd expected.
You can often get a great deal on a used water filter. Many sellers are happy to part with their filters for more than half the price that they originally paid.
However, it's important to be cautious when buying a used water filter online because you have no idea how the previous owner has cared for the filter – or whether the system is flawed in some way that the seller hasn't disclosed.
📌 We recommend really only considering second-hand marketplaces for cheaper filtration systems that won't cause catastrophic leaks in your water line if they're damaged. Water pitcher filters and countertop filters are both good options for second-hand purchases.
📤 Where to Buy Replacement Filter Cartridges
You can buy replacement filter cartridges from all the places you can buy new water filter systems.
The best places to look for a filter replacement are:
The seller – often the cheapest, may offer bulk discounts for multiple filters at once
Big box stores – will often supply the most popular water filters
Third-party distributors – should supply filter replacements for the systems they sell
Local water treatment companies – sell a few specific replacement filters based on their current product range
Second-hand marketplaces – a random selection that may change over time
Again, we recommend checking the seller's website first, as you'll often find the best deal there.
📝 Final Word
You can buy water filters from numerous places, but the cheapest places are typically the manufacturer's website and third-party distributors. You can usually get a better deal from shopping online than from buying in-store.