Most water softeners have a manufacturer's warranty of anything from 6 months to 10 years. But this warranty coverage tends to be limited and probably won't protect your purchase in all scenarios.
So, you might be wondering whether your home warranty also covers water softeners. We've shared what you need to know in this guide.
📌 Key Takeaways:
A home warranty usually covers most major appliances and systems in your home.
Some home warranties cover water softeners, but it isn't guaranteed.
You might need to specifically select "water softeners" if you have a customizable plan.
🤔 Does A Home Warranty Cover Water Softeners?
A home warranty covers systems and appliances in your home that have become damaged or have stopped working due to normal wear and tear.
Your home warranty will only cover water softeners if it says so in the details of your particular plan.
You might need to add water softener warranty coverage to your current home warranty plan.
🧾 What Is Water Softener Warranty Coverage?
Many home warranty companies offer water softener coverage either as part of their home warranties, or as an additional plan.
Water softener warranty coverage covers the costs of any repairs or replacement parts that your water softener may need throughout its lifespan due to wear and tear.
Typically, this coverage will also pay for the time spent by the contractor who visits your home to carry out the repair.
There are a few scenarios that you should be covered for by a home warranty plan for water softeners:
Electrical or mechanical problems
Scale or sediment buildup inside the softener leading to system failure
Leaks and flooding
The exact scenarios depend on the terms of the contract.
As with any other home warranty plan, you'll pay a monthly fee, which will then cover you if you ever face a situation that requires a costly repair.
Not all home warranty plans cover water softener maintenance and repairs, so check with your home warranty company before you spend your money.
🧐 Why Consider A Home Warranty For Water Softeners?
Home warranty coverage for a water softener is worth considering because your softener's manufacturer warranty might have limitations with the warranty period or the circumstances that are covered by the warranty.
For instance, if you buy a water softener with a three-year manufacturer's warranty, but the softener breaks down in its fourth year, you'll have to spend hundreds, perhaps even thousands, of dollars on a repair or replacement system.
But if you have a home warranty contract that covers water softeners, you'll know that your purchase is protected throughout the water softener's lifespan.
The money you pay per month will cover repairs and replacement parts, so you can affordably maintain your water softener's performance over the years, without any surprise payments.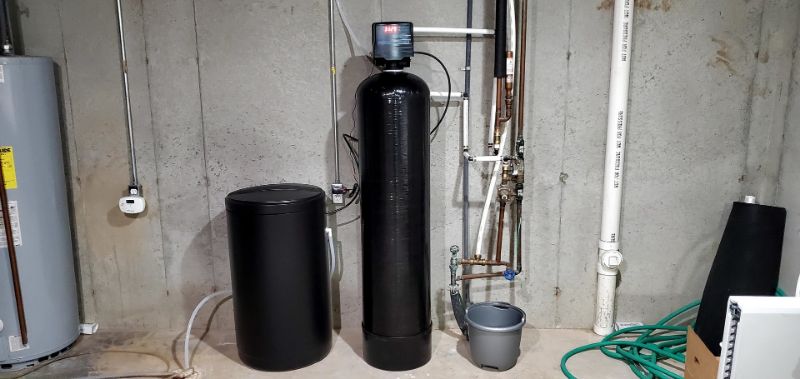 📖 How To Know If Your Home Warranty Covers Water Softeners
Home warranty plans typically cover all major home appliances, including refrigerators, washing machines, dishwashers, air conditioning units, heating systems and other electrical systems.
Basic home warranties might only cover a few major appliances, and you may need to pay extra for additional optional coverage, such as coverage for water softeners.
You can find out whether or not your plan covers water softeners by taking a look at the plan details. If you can't see water softeners mentioned in the service contract, they're probably not covered. Contact the service provider to double-check.
If you're in the process of purchasing a home warranty plan and you want water softener coverage, look for providers that let users customize their home warranty contracts, so they only need to pay for the features that apply to them.
You might be able to check a box to include water softeners in your home warranty coverage, or you might have to add additional coverage for a water softener to a more generalized home warranty plan.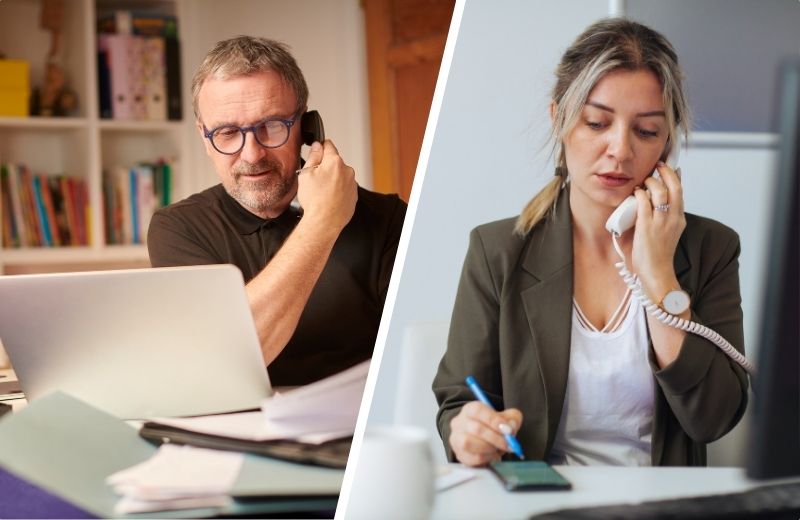 📑 Final Word
While home warranties can cover water softeners, that doesn't mean they will by default.
Home warranty plans cover most home systems and appliances. Contact your warranty provider if you want to make sure that water softener coverage is included in your current plan, and consider upgrading your plan if it doesn't.