We've tested tens of ceramic water filtration systems and these are the 6 best in 2023.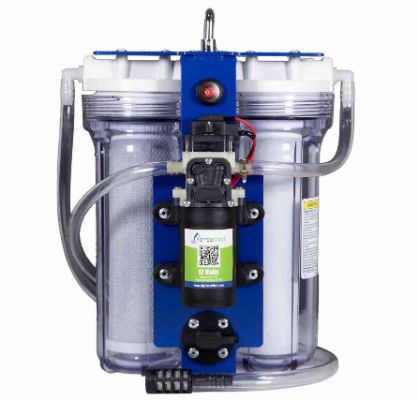 PortaWell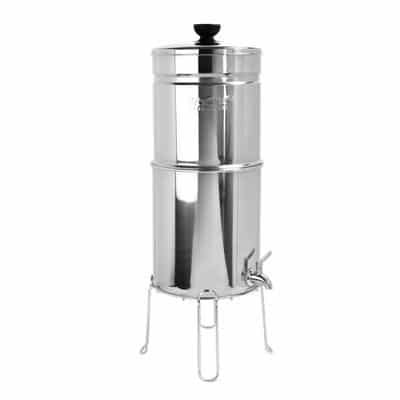 ProOne Big+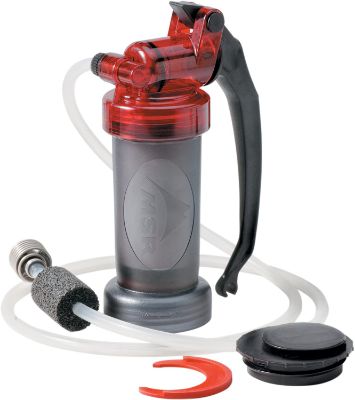 MSR MiniWorks
Hey, clued-up water drinker! Welcome to our best ceramic water filters guide.
If you're looking for the most capable ceramic filter to treat your drinking water at home or in the backcountry, you've come to the right place. We've tried, tested, and compared some of the best ceramic water filters currently available with our own local water supply.
Feel free to buy a poor-quality filter simply because the manufacturer knows all the right things to say. But we strongly recommend investing in a durable, well-built ceramic filter system that's proven to eliminate tens of contaminants from your drinking water.
#1 is our top pick, but #3 is the best option for carrying light, and #6 is the best at-home option for small budgets.
In this guide, you'll find:
Our top six ceramic cartridge filters of 2023
How we tested, researched, and compared the filters on this list
Everything to consider before investing in a ceramic filtering system
🥇 Top Rated Ceramic Water Filters
📊 Comparison Chart of Ceramic Water Purifiers
| Product | PortaWell | ProOne Big+ | MSR MiniWorks EX Microfilter | ProOne Coldstream Filter | Doulton HIP-UltraCarb | Katadyn Vario Water Filter |
| --- | --- | --- | --- | --- | --- | --- |
| Ranking | 1st | 2nd | 3rd | 4th | 5th | 6th |
| Ratings | 5/5 | 4.5/5 | 4.5/5 | 4.5/5 | 4/5 | 4/5 |
| Price | $$$ | $$$ | $ | $$ | $ | $ |
| Type | Pump | Countertop | Pump | Under-Sink | Under-Sink | Pump |
| Filter Capacity | Up to 10,000 gallons | Up to 1,200 gallons | 2,000 liters | 2,600 gallons | 600 gallons | 500 gallons |
| Contaminants Removed | 200+ | 200+ | 99% of all Biologicals | 220+ | 5+ | 99% of all Biologicals |
| Certifications or Testing | NSF 42 | NSF 42, 53, P231 | NSF P231 | NSF 42, 53, P231, P474 | NSF 42 & 53 | – |
| Annual Cost | ~$40 | ~$100 | ~$40 | ~$160 | ~$80 | ~$50 |
| Warranty | 1 year | Limited Lifetime | Limited Lifetime | 1 year | 1 year | 1 year |
---
⭐ Reviews – Best Ceramic Water Filter 2023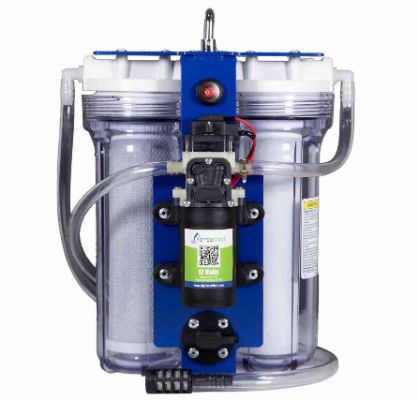 PortaWell
Our testing has found that the PortaWell is the best ceramic water filter you can buy today. This highly capable, consistently reliable portable filter eliminates eight types of contaminants and filters 40-60 gallons of water per hour.
Key Features:
Blends three filter cartridges – For the most thorough filtration, the PortaWell combines a 0.5-micron absolute ceramic filter with a 1-micron sediment filter and a carbon block filter. This gives you cleaner water than if you'd used a ceramic filter on its own.
Targets eight types of contaminants – If you use all three filters in this system, it removes cysts (100%), bacteria, chlorine, volatile organic compounds (VOCS), pesticides and herbicides, heavy metals, and particulates.
Battery-operated for fast flow – The PortaWell is, as the name suggests, a portable filter – but it's battery-operated, so unlike gravity filters, it offers instant access to clean drinking water. No waiting around if you're thirsty.
Best For: The PortaWell is ideally suited to people who want a quick, thorough filtration solution for their camping, RV, or hunting trips, or people who live off-the-grid who want instant access to clean, filtered water.
Pros:
In our testing, it took just one minute for the PortaWell to filter a gallon of water. The manufacturer compared the PortaWell's filtered water delivery time to a hand-pumped device, and found that the PortaWell filtered 2.5 x more water in five minutes.
If you want protection against microbiological contaminants, the PortaWell has you covered. This filter system removes 100% cysts and up to 99.99% pathogenic bacteria – some of the best figures we've seen for pathogen reduction.
We were pleased with the long lifespans of the filters in this system. The ceramic filter cartridge lasts for 10,000 gallons (although it needs to be washed occasionally to maintain its effective performance).
Cons:
We like that you can pick between the three filters to decide which two you can use in the system based on your water source, but we think it's a shame that you can't use all three filters at once. To get the benefits from all three, you'd have to filter your water once with one set of filters, then switch up a filter before filtering the same batch of water again.
You can't use the PortaWell without a battery, but the battery costs extra. You can also charge the system with a solar panel, but that comes at an extra cost, too.
Read the Full Review: PortaWell Review
---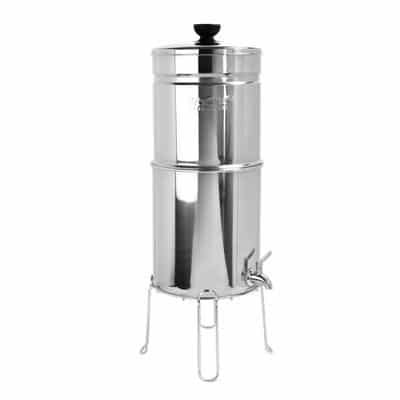 ProOne Big+
The ProOne Big+ Gravity Water Filter is our top ceramic water filter system that uses gravity filtration. This great-value system filters more than 200 contaminants from water and comes with a lifetime warranty.
Key Features:
Combines carbon and ceramic filtration – The ProOne Big+ comes with 7-inch ceramic granular activated carbon filter. You can upgrade to three 7-inch filters or two 9- inch filters to reduce the frequency of filter changes.
Tested to NSF Standards for removing 200+ contaminants – This gravity ceramic water filter system is independently tested to NSF Standards 42, 53, and P231, for the reduction or removal of lead, fluoride, TTHMs, microplastics, bacteria, chlorine, emerging contaminants, PFOAS, and more.
2.75-gallon capacity – The ProOne Big+ can hold up to 2.75 gallons at a time, so you should only need to refill it between two and four times a day, depending on your family size.
Best For: Anyone looking for a convenient ceramic water filtration system that they can set up in minutes at a campsite, in an RV, or on a kitchen countertop.
Pros:
We're pleased with the lack of maintenance required for this ceramic water filter system. The 7-inch filters last 10 months, while the 9-inch filters last 12 months. We recommend buying 9-inch filters, so you only have to invest in new filters once a year.
In our testing, the ProOne Big+ blew us away with its contaminant removal abilities. Our water looked and tasted clean and fresh after being filtered in this system.
The ProOne Big+ has a more affordable upfront price compared to its most similar competitor, the Big Berkey (read our ProOne vs Berkey review here).
Cons:
The ProOne Big+ is slow even by a gravity filter's standards. It takes a single ceramic water filter up to 7 hours to produce approximately 3 gallons of filtered water. You can speed up filtration by using multiple filters.
We noticed that a lot of customers have complained that the ProOne Big+ rusts, despite being made from "stainless steel".
Read the Full Review: ProOne Big Review
---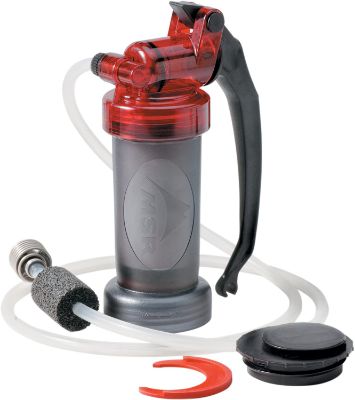 MSR MiniWorks EX Microfilter
If you're looking for a lightweight portable ceramic water filter that you can carry in a rucksack on the go, the MSR MiniWorks EX Microfilter is our top pick for you. This small but mighty pump filter delivers up to one liter of water per minute and lasts up to 2,000 liters.
Key Features:
Ceramic and carbon filtration – The MSR MiniWorks EX Microfilter is a blend of a ceramic filter candle and carbon media, which work together to reduce bacteria, protozoans, some chemicals, tastes, odors, and pesticides.
Fast water delivery – This pump filter provides much quicker access to filtered water than similar gravity filters. Continuously pumping the filter delivers around one liter of water per minute.
2,000-liter lifespan – The filter's 2,000-liter lifespan is good. You can clean the filter to extend its lifespan beyond the typical lifespan of a water filter.
Best For: Anyone who needs a capable, reliable lightweight filter that they can fit in their rucksack on camping, hunting, or hiking trips, or off-the-grid vacations.
Pros:
The MSR MiniWorks EX Microfilter is one of the best portable ceramic filter models we've tested for bacteria removal. This filter has been independently tested to meet NSF Standard P231 for bacteria (99.9999%) and protozoa (99.9%) removal throughout its filter life.
Combining carbon and ceramic filtration means that this filter doesn't only make water microbiological safe – it also improves its taste and odor. Our water tasted noticeably better after pumping it through the system.
Considering the MSR MiniWorks EX Microfilter's fairly complex design, we were pleasantly surprised with its lightweight, compact build. You won't need a separate rucksack just to carry this system.
Cons:
We found that you can only pump 10-20 liters of water with the MSR MiniWorks EX Microfilter before the filter becomes clogged and you need to clean it. If you're looking for a low-maintenance option and your water is very turbid, this isn't the best choice for you.
You have to pump this filter yourself. It's not exactly hard, but it takes more effort than a battery-operated filter that will do the work for you (like the PortaWell).
---
ProOne Coldstream Under Counter Water Filter
ProOne proved to be a winning manufacturer of ceramic water filters in our testing, and another of the manufacturer's products – the ProOne Coldstream Under Counter Water Filter – is our top-choice under-counter water filter that uses ceramic filtration.
Key Features:
2-layer ceramic shell filter – The ProOne Coldstream Under Counter Water Filter uses the ProOne®/Coldstream Filter, which has a 2-layer outer ceramic shell and a carbon core, with a lifespan of up to 2,600 gallons.
NSF tested for 200+ contaminant removal – The Coldstream filter is independently tested to NSF/ANSI-42 & 53, P231, and P474 Standards for the removal of 200+ contaminants, including lead, VOCs, heavy metals, bacteria, chlorine, and more.
Includes separate faucet – This ProOne model is designed to be installed separately from your current kitchen faucet and includes its own faucet to prevent re-contamination after filtration.
Best For: People looking for the best at-home on-demand ceramic filtration system that can remove hundreds of contaminants, providing virtually pure drinking water.
Pros:
The ProOne Coldstream is one of the most capable under-sink filters we've reviewed, removing hundreds of contaminants and noticeably improving our water quality.
This filter has a great lifespan of 2,600 gallons, so you can use it for months before thinking about filter replacements. Plus, there's only a single filter in the system, so you don't need to buy multiple new filters at once.
We enjoyed the convenience of having filtered water on demand with this under-sink filter. The water delivered from the separate faucet has a steady flow.
Cons:
As an under-counter filter, the ProOne Coldstream isn't the best filter for you if you're looking for a portable option.
Setting up this ceramic water filter system is slightly more challenging than setting up a portable or gravity filter, as you need to hook the system up to your water line.
---
Doulton HIP-UltraCarb Ceramic Filter System
Our best budget under-sink system is the Doulton HIP-UltraCarb Ceramic Filter System. This ceramic filter candle costs less than $100 and has been tested and certified for the removal of cysts, chlorine, lead, and more.
Key Features:
Reduces cysts, chlorine, and more – The Doulton HIP-UltraCarb Ceramic Filter System combines activated carbon and ceramic media to remove up to 99.99% cysts, 98.3% lead, 97% chlorine, 99.7% turbidity, and particulate class I.
NSF certified – This ceramic filter is tested and certified to NSF Standards 42 and 53 for the reduction of chlorine and lead.
600-gallon filter life – The lifespan of this under-sink ceramic filtration system is 600 gallons, or about six months.
Best For: Anyone who wants to spend less than $100 on an under-sink ceramic water filter system without compromising on quality. This Doulton filter is affordable and reliable, with an official NSF certification for proof.
Pros:
The Doulton HIP-UltraCarb system is one of the few ceramic water filters we tested that had an official NSF certification. If you want peace of mind that the filter you buy performs as advertised, this Doulton system is a great choice.
Costing less than $100, this filter is an exceptional value for money. If you're on a budget but you want to protect your family from a handful of the most common drinking water contaminants, this Doulton filter is ideal for you.
This system has a simple design that makes it easy to install and maintain. There's just one filter to replace.
Cons:
The six-month filter lifespan isn't as good as the lifespans of other ceramic filter systems on this list.
We noticed that our water flow rate reduced after installing this filter. You can't alter the filtering process, so this is an unavoidable side-effect of owning this system.
---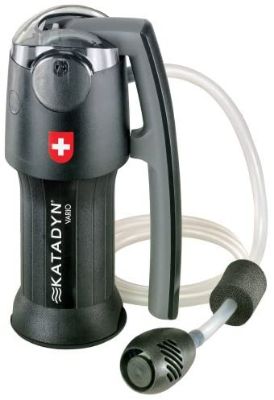 Katadyn Vario
Our runner-up portable ceramic water filter is the Katadyn Vario filter. This pump filter can be used to treat turbid water containing microbiological contaminants and chemicals, and filters up to 2 liters of water per minute.
Key Features:
Ceramic and carbon filtration – The Katadyn Vario combines a ceramic filter with activated charcoal to reduce or remove bacteria, protozoans, chlorine, pesticides, and trihalomethanes (THMs).
Small, portable design – This portable filter is built for use by one or two people on camping, hiking, or RV trips.
Fast water treatment – The Katadyn Vario provides up to 2 liters of filtered water per minute, giving you near-instant access to clean drinking water.
Best For: Anyone who's looking for a ceramic water filtration system that they can carry in their rucksack on hikes and adventures in the wilderness. The Katadyn Vario makes dirty water safe and tasty to drink.
Pros:
We're pleased with how much use you get out of the Katadyn Vario before you need to think about replacement filters. Each filter has a 2,000-liter lifespan.
We like that this system has a smooth, easy-pump handle with an ergonomic design, making it easy to filter your water in record time.
We enjoyed having two speed settings to choose from: a slower speed that activates the ceramic pre-filter to extend the filter's lifespan; and a faster setting that bypasses the pre-filter. The filtered water delivery is still quick on the slowest speed setting.
Cons:
This filter is fairly bulky and heavier than other portable ceramic filters, so it's not the best choice if you want to pack as light as possible.
There are a surprising number of components inside the system. Performing maintenance on-the-go for this filter isn't convenient.
---
🕵️ Our Research
In this section of the guide, we've shared everything you need to know about ceramic filters, including how they work, the different types of filters available, and the pros and cons of these filters. We've also shared how we tested and chose the filters on this list.
🤔 What Is a Ceramic Filter?
A ceramic water filter is an inexpensive filter that has tiny pores on a plastic or ceramic receptacle, which trap sediment and microorganisms in water.
Different ceramic filters have different micron sizes, but most are about 0.2-0.5 microns, enabling them to remove pathogenic contaminants like bacteria and protozoans.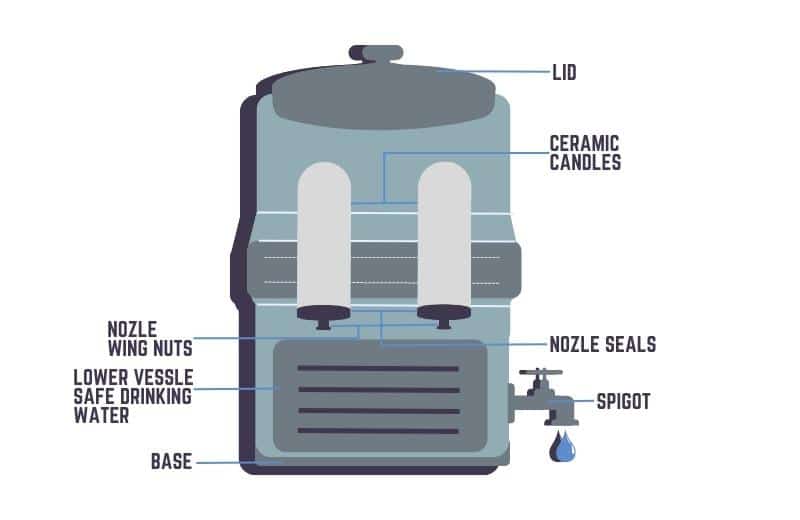 What Does a Ceramic Filter Remove?
Some of the common impurities that a ceramic water filter can remove are:
Bacteria
Protozoans
Cysts
Some viruses
Turbidity
Sediment
Suspended solids
When combined with activated carbon media, ceramic filters can also remove heavy metals, chlorine, tastes and odors.
📖 Types of Ceramic Filters
There are several popular types of ceramic filters available today:
Ceramic Candle Filters
Ceramic candle-type filters are long, thin ceramic filters ranging in length from 7 to 10 inches. These filters have an average lifespan of 3,000-5,000 gallons.
Ceramic Dome Filters
A ceramic dome water filter is a small, compact type of ceramic water filter. It's common for a ceramic dome water filter to be used in a portable system or a gravity water filter system due to its small size. This filter typically has pores of 0.2-0.5 microns.
Ceramic & Silver Filters
Ceramic and silver filters are ceramic filters that have been impregnated with silver to prevent the growth of bacteria on the media.
Ceramic & Carbon Filters
Ceramic and carbon filters are ceramic filters that contain a carbon media core. This doubles the filter's benefits, removing pathogens from water and improving its taste and odor.
📑 Ceramic Water Filter Use Points
Ceramic water filters are most commonly found in three applications:
Countertop Ceramic Filters
Countertop units using gravity filtration often contain ceramic cartridges. These filters treat batches of water at a time, and usually take up to 20 minutes to filter a single batch of water.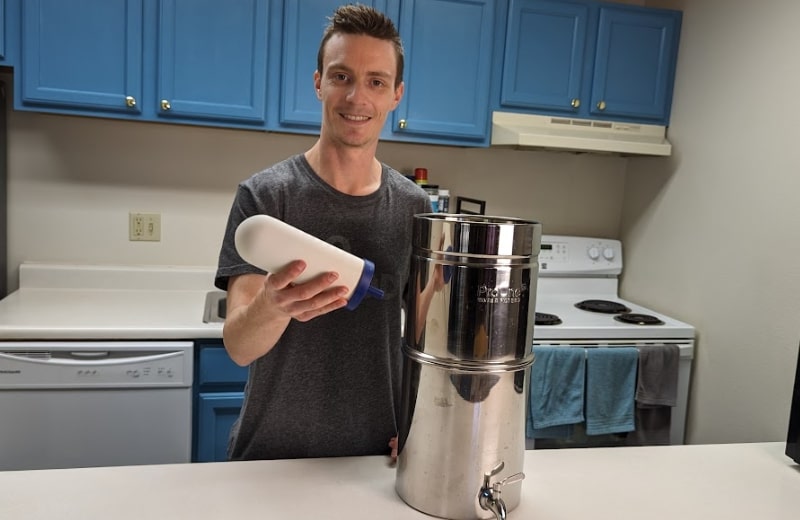 Under-Sink Ceramic Filters
Under-sink units may also contain ceramic cartridges. These filtration systems consist of one or several filters and are hooked up to your cold water line, filtering water as it flows to your kitchen sink faucet.
Ceramic Portable Filters
Ceramic portable filters are gravity filters, pump filters, or battery-powered filters that provide an on-the-go filtration solution. Some of these filters are small enough to be carried in your rucksack.
⚖️ Pros and Cons of Ceramic Filtration Systems
Pros:
Ceramic is one of the most affordable filter materials.
Ceramic can effectively filter dirt, bacteria, protozoans, cysts, and some viruses, producing purified drinking water.
You can combine ceramic media with other media to boost its contaminant removal abilities.
Ceramic filters are long-lasting and can be washed and reused, so replacement filters aren't required often.
Cons:
The ceramic filtration process is slow.
Using a ceramic filtration system doesn't protect you 100% against viruses.
The ceramic media is easy to break if dropped.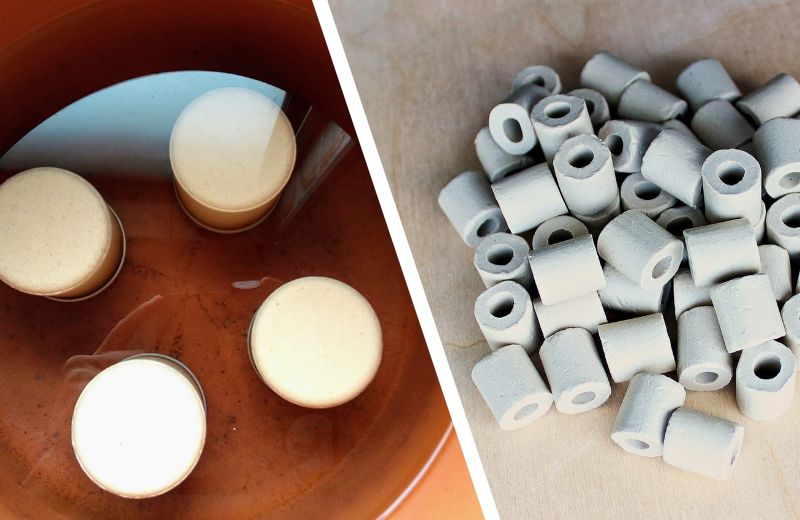 🙋‍♀️ Who This Guide is For
This guide is for:
Anyone who knows they want a ceramic filtering cartridge, but is open to a variety of filter applications, including portable, countertop, and under-sink systems.
People with limited budgets. All the ceramic systems on this list are wallet-friendly.
Anyone who wants to spend wisely on a product that's deemed one of the best by industry experts and customers alike. We've only shared ceramic filtered water systems that are offered by reputable, reliable manufacturers.
🧪 How We Tested
Originally, we tested filtration systems with Tap Score water tests – but this testing didn't compare to the testing performed by third-party laboratories. Because of this, we couldn't effectively test our filters to properly understand their performance.
Now, our testing focuses on everyday use of products, determining their usability and durability. We combine our own findings with industry test results for an overall picture of a water filter's abilities.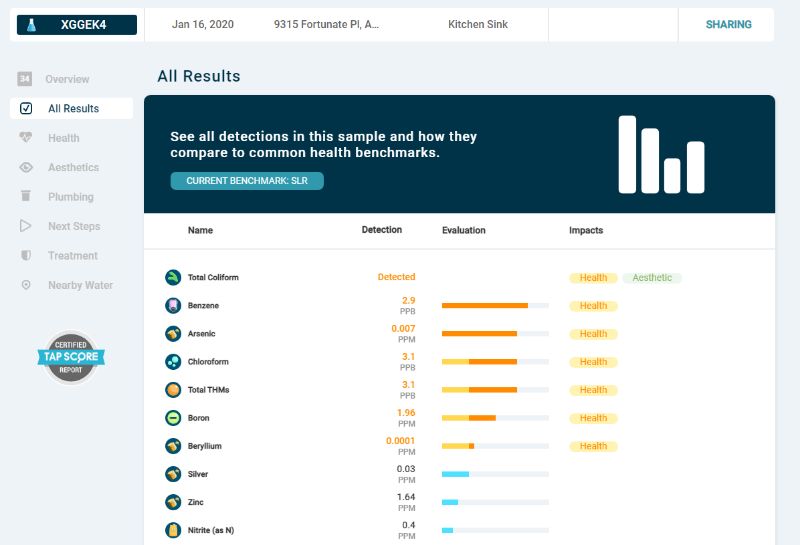 📝 How We Chose
For this guide, we focused purely on ceramic water filtration systems.
We chose the filters on this list based on their contaminant removal ability, their customer feedback, and their value for money.
Contaminant Removal Ability
If you're looking for a ceramic water filter, it's highly likely that you need a filter that can remove sediment and microorganisms from water. We prioritized contaminant removal over everything else when selecting the ceramic filters for this list.
We shortlisted the filters that could remove at least 95% bacteria, and favored those that had independent or official NSF testing to prove their performance.
Customer Feedback & Response
We know that the overall customer experience of a product says a whole lot about its durability and everyday usability. So, customer feedback was another important factor in our research and testing.
We read hundreds of customer reviews while shortlisting the products on this list, which gave us insightful information into how a filtration system lived up to customer expectations. We favored the filters that were consistently praised by customers.
Value for Money
Finally, we combined customer feedback, contaminant removal, and data from our own real-time testing to score a product overall for value for money.
We considered whether a filter was worth its upfront and ongoing costs based on these factors. If the answer was yes, we shortlisted the filter for this list.
🧾 Ceramic Water Filter System Buyer's Guide: How to Choose the Best Ceramic Water Filter For Your Needs
Ceramic cartridges are widely available on today's market, but they're not all equal in value.
Here, we've shared tips on what to consider when buying a ceramic water filter that's best suited to your needs.
Determine What you Want to Remove
Most ceramic cartridges remove a similar set of contaminants, but some filters can remove higher percentages of certain contaminants than others. Some filters are also combined with different filter media, like carbon, to remove more contaminants than ceramic media could remove alone.
If possible, use a laboratory testing kit or a DIY test to find out what your water contains, then buy a filter that targets these impurities.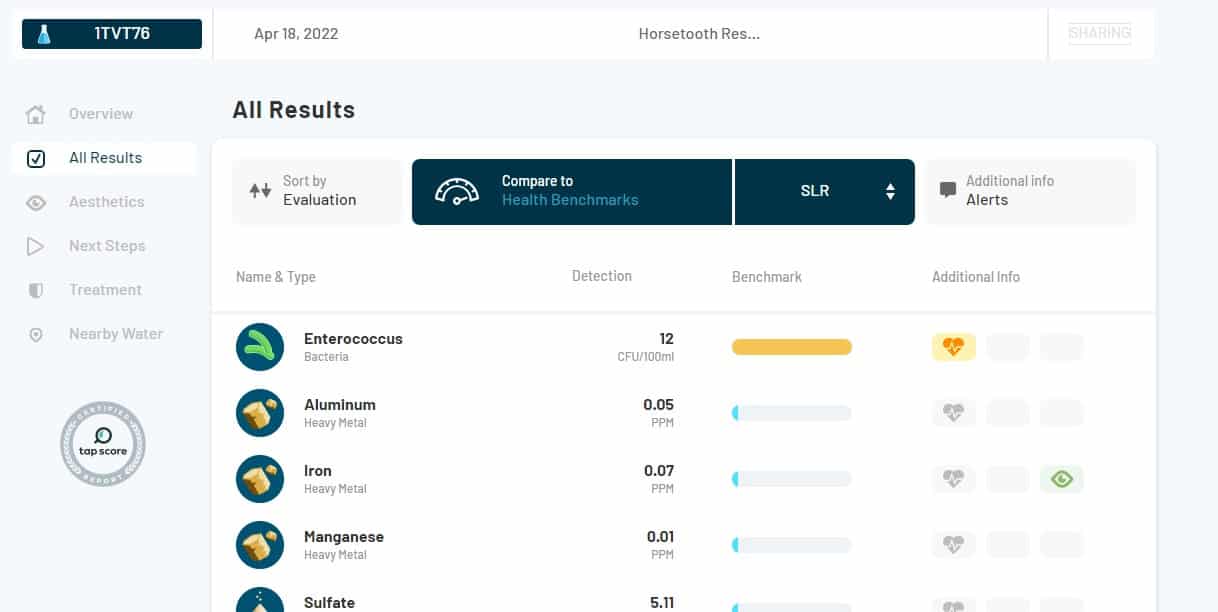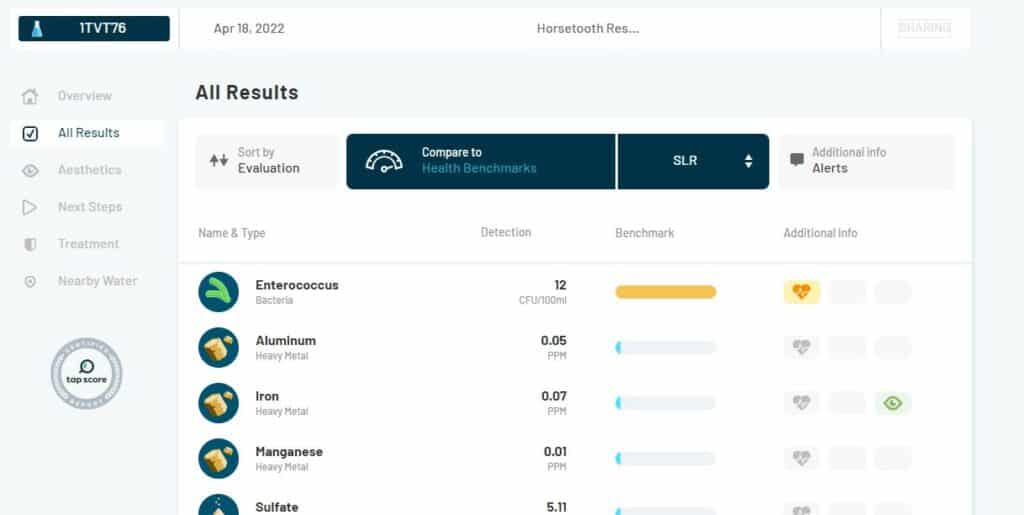 Determine your Budget
Don't start shopping for a ceramic cartridge filter until you know your budget – both for the upfront purchase and the annual maintenance.
Ceramic cartridges are cheap, usually costing around $100, with an annual maintenance cost of less than $50. Work out how much you're comfortable spending on a filter to further narrow your choices down.
Choose a System Type
Once you know your budget and what you want to remove, consider a system type.
This should be pretty easy. If you want a portable water filter to take on your travels, look at ceramic pump filters or countertop gravity filters. If you want to filter the drinking water in your home, consider ceramic under-sink filters or countertop filters.
Consider Flow Rate and Capacity
The flow rate and capacity of a ceramic cartridge filter affect the filter lifespan and filtration speed.
You can buy ceramic cartridges in pump systems, operated by hand or by battery, providing near-instant access to filtered water. Under-sink systems offer the same fast flow rate.
Remember that gravity-based filters, like countertop filters, don't provide an on-demand filtered water solution.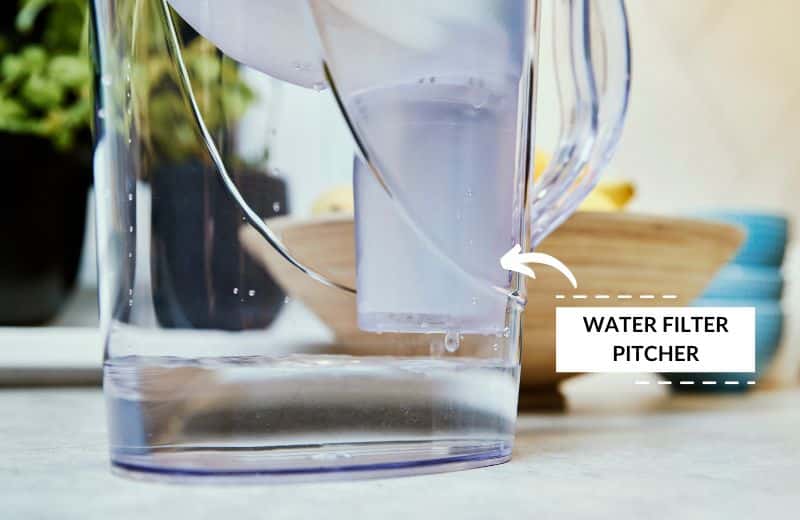 Consider Installation and Maintenance
Installing a ceramic filtering cartridge is typically very easy. An under-sink ceramic water system is the most complex to install, but even then, it's easy enough for even the DIY-adverse.
The average ceramic water filter has a lifespan of around 1,000-5,000 gallons, of 6-12 months. Even better, you can usually wash a ceramic cartridge (with running water and a soft brush or soft scouring pad), which removes the built-up contaminants, speeds up the filtration process, and gives the filter a new lease of life.
Consider whether you're happy with the installation and maintenance requirements of a particular ceramic cartridge before you spend your money.
🧠 Best Ceramic Water Filters FAQs
What does ceramic filter do?
A ceramic filter traps contaminants in its fine pores, causing these contaminants to clog up on the surface of the filter. Ceramic filters can be washed to remove this buildup and reused.
Are ceramic filters any good?
Yes, ceramic filters are excellent at certain jobs. A ceramic filter is ideal for removing tiny contaminants, such as pathogenic bacteria and protozoans. However, they're not good at targeting chlorine or chemicals affecting taste or smell, which is why most ceramic filters are combined with activated carbon media.
How long do ceramic water filters last?
Ceramic water filters last for about 1,000-5,000 gallons, or 6-12 months. However, the exact lifespan of a ceramic filter depends on the size and quality of the filter, and whether the filter is combined with other media that can't be washed and reused.
What are the pros and cons of a ceramic water filter?
Pros of ceramic filters are that they're made from natural materials, are highly capable of removing bacteria, and have long lifespans. Cons of ceramic filters are that they're not 100% effective against viruses, they have a slow flow rate, and they're easily damaged if dropped.
How long can you use ceramic filter?
You can use a ceramic filter for 6-12 months on average. However, if the ceramic filter is combined with media like activated carbon, you may need to replace the filter more frequently, as activated carbon can't be reused.
Do ceramic water filters remove minerals?
No, ceramic filter candles don't remove minerals. So, while a ceramic filter can remove dangerous contaminants, it'll still ensure you have mineral-rich, healthy drinking water.