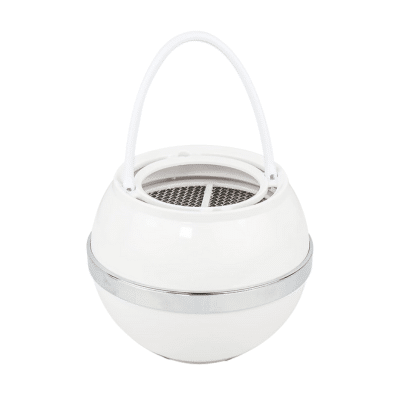 Crystal Quest Bath Ball Filter
CuZn Bath Ball Faucet Filter
Santevia Bath Filter
Looking to remove chlorine from your bath water, reduce skin issues, and improve your bathing experience? You've come to the right place.
Here, we've researched, compared, and reviewed the best bathtub water filters available today. We've ranked the filters based on their effectiveness of filtration, longevity, and overall value for money.
Why trust us? We've been researching and testing water treatment systems for more than 10 years, so we know exactly what to look for in a bathtub water filter that's worth your money. We only recommend the products that we truly believe in, after comparing features, reading customer reviews, and testing a range of filters ourselves.
🥇 Best Bathtub Water Filters
📊 Comparison Chart of Bath Tub Faucet Filters
| Product | Crystal Quest Bath Ball | CuZn Bath Ball | Santevia Bath Filter | Sprite Ball Bath Filter |
| --- | --- | --- | --- | --- |
| Ranking | 1st | 2nd | 3rd | 4th |
| Ratings | 5/5 | 4.5/5 | 4.5/5 | 4/5 |
| Price | $$$ | $$ | $ | $$ |
| Process | GAC | Redox | Mechanical + GAC | Redox |
| Contaminants Removed | 10+ | 10+ | Chlorine | 10+ |
| Filter Life | 2,000 to 2,500 gallons (12-18 mos) | 12 months | 2 months | 2-4 months (30 Baths) |
| Flow Rate | 4-5 GPG | 5-6 GPM | 1.5 - 2.2 GPM | 7-8 GPM |
| Annual Cost | ~$40 | ~$40 | ~$120 | $60-$120 |
| Warranty | 1 year | Lifetime | 30 days | 1 year |
---
⭐ Reviews – Best Bathtub Water Filter Reviews (2023)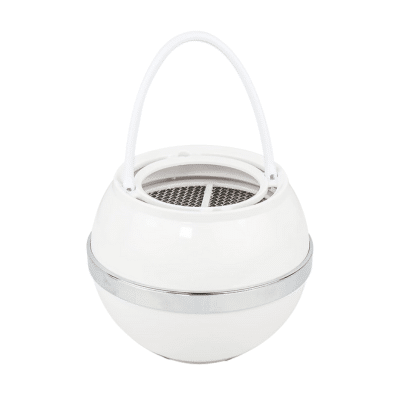 Crystal Quest Bath Ball Filter
In our opinion, the best bathtub faucet filter available today is the Crystal Quest Bath Ball Filter. We love this BPA-free bath filter because it removes more contaminants than any other filter we've found, including chlorine, chloramine, disinfection byproducts, and heavy metals, and is sold by one of the most reputable and reliable brands on the market.
Key Features:
GAC filtration – The Crystal Quest Bath Ball Filter uses GAC water filtration media, a proven filtration method that removes chlorine, tastes and odors with a process called adsorption.
Removes chlorine & more – This bath water filter reduces chlorine and chloramine, some heavy metals and disinfection byproducts, pesticides, hydrogen sulfide, iron, and more, reducing aesthetic damage and protecting your hair and skin from trace chemicals.
1-year filter life – You get a minimum of 1 year of filtration, or 2,000 to 2,500 gallons of water, from the Crystal Quest Bath Ball Water Filter before you need to replace it.
Best For:
Anyone looking for the best value bathtub water filter that has impressive contaminant removal abilities and a long lifespan.
Pros:
We love that this bath ball's purification process doesn't only remove a range of contaminants – it also balances pH and improves water quality, which (according to Crystal Quest) means you can enjoy improved skin and hair health with less dryness.
It's super simple to install this filter: just follow the install instructions to position the filter underneath your faucet, then activate the filter under running hot water for 2-3 minutes before putting the plug in and filling the tub. No tools or DIY required.
Maintenance couldn't be easier, either: simply unscrew the filter housing, remove the filter media, replace it with the new cartridge, and screw the housing back together.
Cons:
If your water is hard or very hard, you may need to install a water softener to avoid scale buildup in the filter media, which could damage the filter coating.
Several customers mentioned that activating the filter takes a long time and causes a lot of charcoal to leak into the tub.
---
CuZn Bath Ball Faucet Filter
The CuZn Bath Ball Faucet Filter is our runner up bathtub faucet filter, with a similar design and filtration performance as our top pick Crystal Quest model.
This filter is slightly cheaper, but it's from a lesser-known manufacturer and has fewer customer reviews, so it still needs to prove itself before it competes with the big-name brands.
Key Features:
KDF-55 filtration – The CuZn Bath Ball Faucet Filter uses a KDF-55 filtration media disc to filter out harmful chemicals without removing beneficial minerals. According to the manufacturer, this method is more efficient than granular filtration media alternatives.
Removes chlorine, heavy metals, & more – KDF-55 filter media is capable of reducing chlorine and chloramine, and water-soluble heavy metals, helping to prevent skin and hair problems caused by chlorinated water. It also controls bacteria and algae growth, and reduces scale formation.
Lasts up to 12 months – Once the filter has been activated, it provides up to 12 months of filtration before it needs to be replaced.
Best For:
Anyone with a smaller budget who's looking for the popular bath ball water filter design but prefers to spend slightly less upfront on a model from a lesser-known manufacturer.
Pros:
We think the filter's KDF media is an interesting alternative to GAC filter media (which is found in most bath and shower filters). We also appreciate that it's 100% recyclable material and doesn't come in disposable plastic housing (unlike granular media filters), so it's better for the environment.
The filter has the same easy install as other bath ball water filter designs – you just loop it over your tub spout and make sure it's positioned directly underneath, so water flows through.
You get a lot of the same benefits as the Crystal Quest filter but for a lower price, which might make it a more appealing choice for you.
Cons:
As with any bath ball water filter, you'll find it challenging to hang the filter from an unconventional bath faucet, such as a steeply curved faucet.
There are fewer customer reviews (at the time of writing), so we can't get a good grasp of the customer experience with this product yet.
---
Santevia Bath Filter
Based on our research, the Santevia Bath Filter is the best bathtub faucet filter for people with small budgets.
This organic cotton filter costs about one-third of the price of standard bath ball water filter models, but still has the same easy-to-install design and removes up to 99% of chlorine.
Key Features:
Organic cotton filter bag – The Santevia Bath Filter has a slightly different design to its competitors. It's made from an organic cotton filter bag rather than having a plastic outer casing, so it's a more environmentally friendly choice.
Refillable carbon, ceramic, and Maifan stones – Another eco-friendly feature of this filter is that the filter media consists of loose carbon and ceramic balls, and Maifan stones, which can be disposed of and replaced without having to throw out a plastic outer casing.
2-month filter lifespan – The estimated filter life is 2 months. You can save 5% by signing up to the manufacturer's auto-refill shipping every 2 months.
Best For:
Folks looking for an effective, reliable bath faucet water filter at the lowest upfront cost, who want to spend less without compromising on quality.
Pros:
The Santevia Bath Filter might not offer all the bells and whistles of its competitors, but it still does a good job of removing chlorine. Chlorine removal is the main aim of any bathtub water filter – anything else is just a bonus.
This filter is also the only bath filter we reviewed that uses mineral stones, which add healthy minerals like magnesium and zinc to your water as well as filtering it.
It's easy to loop the cotton filter bag over your faucet for quick filtration – and you can remove it from the faucet and swirl it in the tub for optimal results. There's a loofah in the top of the bag that evenly disperses water flow, so it's evenly distributed through the filter.
Cons:
The 2-month filter lifespan is only one-sixth of the lifespan of other bath filters, so although the filter costs less upfront, it's more expensive to maintain.
We question how long the loofah will last before it gets dirty or moldy, and whether it's easy to replace.
---
Sprite Ball Bath Filter
Another great bathtub filter to consider is the Sprite Ball Bath Filter.
This filter uses the manufacturer's unique Chlorgon medium, which removes up to 99% chlorine. While the filter itself isn't NSF certified, Chlorgon is used in many of Sprite's filter products, some of which have been tested and certified to NSF #177 for shower filtration.
Key Features:
Oxidation/reduction filtration – The Sprite Ball Bath Filter uses oxidation/reduction filtration media, which converts contaminants into harmless components (for instance, chlorine is converted to chloride), minimizing their harmful effects in bath water.
Removes chlorine, hydrogen sulfide, and more – This filter reduces both free and combined chlorine, iron oxide, hydrogen sulfide (which gives water a rotten egg odor), dirt, sediment, and poor odors.
6-month lifespan – You'll need to replace the filter approximately once every 6 months, or whenever the water flow becomes much slower.
Best For:
Anyone who, for whatever reason, prefers the Sprite brand or doesn't want to buy any of the other bath water filters on this list.
Pros:
It's great to see that the filtration media in the Sprite Bath Ball Filter is also used in the manufacturer's NSF certified shower filters, so you know it's effective in reducing chlorine.
Again, we appreciate manufacturers branching out to use an alternative filter media to activated carbon, which often has the benefit of additional contaminant removal. In the case of the Sprite filter, it can remove both free chlorine and combined chlorine – a claim that we didn't see for any other bath ball water filter.
There's no difficult install for this filter, either – just attach it to the end of your bath faucet using the included harness and make sure it sits directly underneath the stream of water.
Cons:
The filter lasts about 6 months, which is around 6 months less than the other conventional bath ball water filters on this list.
---
🚿 What Are Bath Water Filters?
Bath filters are small units that attach to the underside of your bathtub faucet. These filters remove chlorine and several other common tap water contaminants, improving your bathing experience and protecting your skin and hair.
A bath filter is a bit like a drinking faucet water filter, except it doesn't actually screw on to the faucet. Instead, it hangs off the end of the faucet and sits directly underneath the aerator, so when you turn on the tap, water flows through the filter before filling the bath.
🌢 What's Wrong With Bathing in Unfiltered Water?
Unfiltered bath water contains several contaminants that could aggravate sensitive skin, damage your hair, or have other health effects.
Chlorine vapor may cause skin irritation and lead to dry, damaged hair.
Disease-causing bacteria and mold may accumulate in your faucet aerator and potential come into contact with your skin and mouth.
Iron may stain your bathtub and irritate your skin.
Chemicals like pesticides may cause mild respiratory and skin irritation.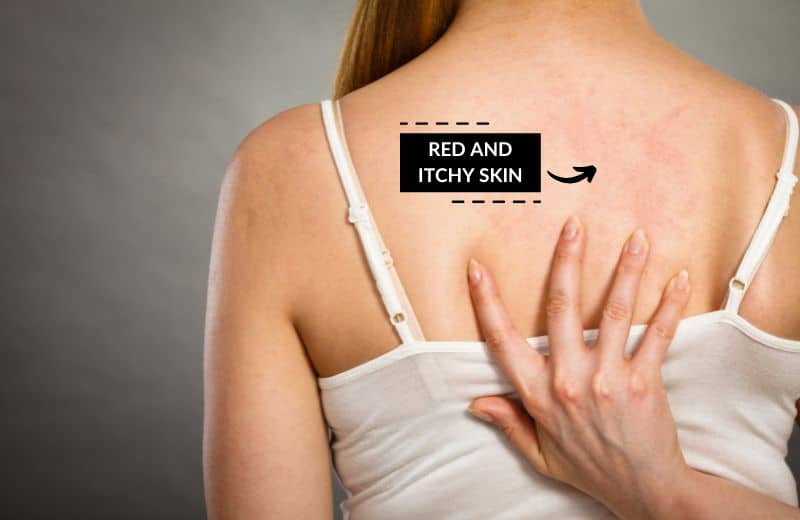 ✔️ Benefits Of Using A Bath Water Filter
Wondering whether a bath filter is worth spending your money on? Here are some of the benefits of these compact filter systems:
Improve water quality – Bath filters can effectively reduce chlorine, resulting in cleaner, higher-quality filtered water. Some bath filters can further improve water quality by reducing some disinfection byproducts, pesticides, herbicides, fluoride, iron, and hydrogen sulfide.
Affordable – Most bath filters cost $20-$80 upfront and $20-$100 per year for annual maintenance.
Easy to install – Bath filters don't require an invasive installation – just hang the filter at the end of the faucet directly underneath the flow of water.
🔎 How Do Bath Filters Work?
Bath filters contain a special filter media that can remove some of the contaminants commonly found in municipal water supplies.
A bath ball's purification process depends on the type of filter media it uses. We've shared three common filter media below.
Carbon filters
Activated carbon filters remove chlorine, odors, and disinfection byproducts. They use a media that grabs onto contaminants in a process known as adsorption.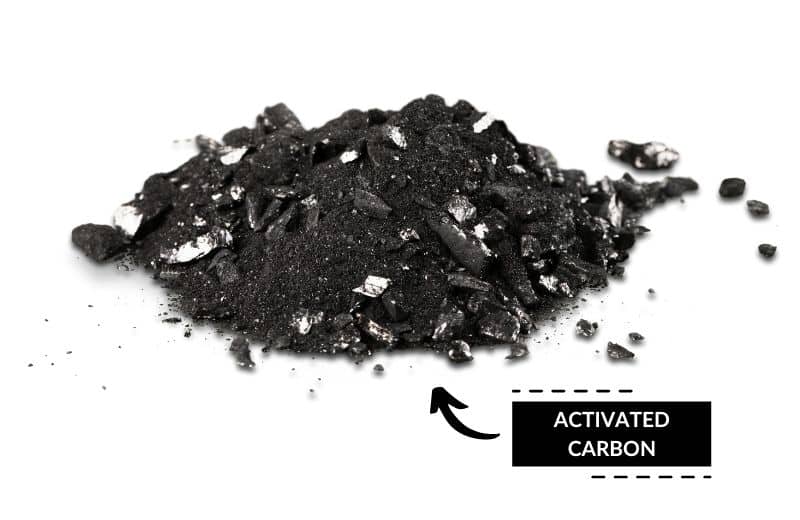 KDF-55 filters
KDF filters remove chlorine, heavy metals, and other contaminants by creating a tiny electrical chemical charge. Different KDF filters remove different contaminants, and KDF-55 is common in bath filters because it's effective in removing chlorine and water-soluble heavy metals.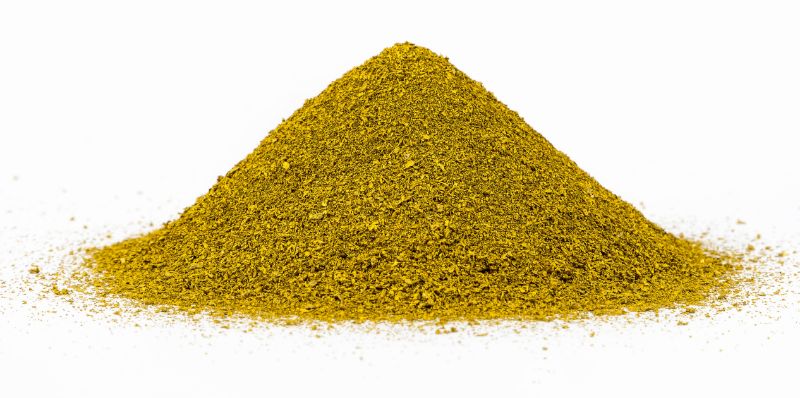 Mineral Balls
Some bath filters use mineral balls alongside carbon or KDF to provide an additional water treatment stage, adding healthy minerals like magnesium and zinc to your bath water.
📖 How To Choose A Bathtub Faucet Filter: 6 Considerations To Make
Here are the 6 considerations you should make when deciding on a suitable bathtub faucet filter for your home.
Your Budget
Your budget is the place to start.
Most bathtub filters cost $45-$65 upfront, depending on their design, filter lifespan, and contaminant removal abilities.
You can spend less upfront – as little as $20 – on a filter with a shorter lifespan, but its long-term cost will be higher because you'll need to replace filter cartridges in the system more frequently.
Your Contaminant Removal Goals
Also consider which contaminants you want to remove from your bath water.
Most bath faucet filters remove chlorine from your tap water as a given. Chlorine is known to cause skin irritation, so if you have sensitive skin, you should be able to reduce your symptoms with any quality bath water filter.
Some filters may reduce or remove other contaminants to alleviate water quality issues, including iron, hydrogen sulfide, and disinfection byproducts, allowing you to enjoy a more pleasant bathing experience. Some filter manufacturers say you'll have smoother skin and softer hair as a result of bathing in tap water that's cleaner and lower in chlorine.
Keep in mind that no bath tap water filter will treat or prevent serious water quality issues. Your bath water quality isn't as important as your drinking water quality, and bath filters are too small and ineffective to properly address major issues with iron or water hardness.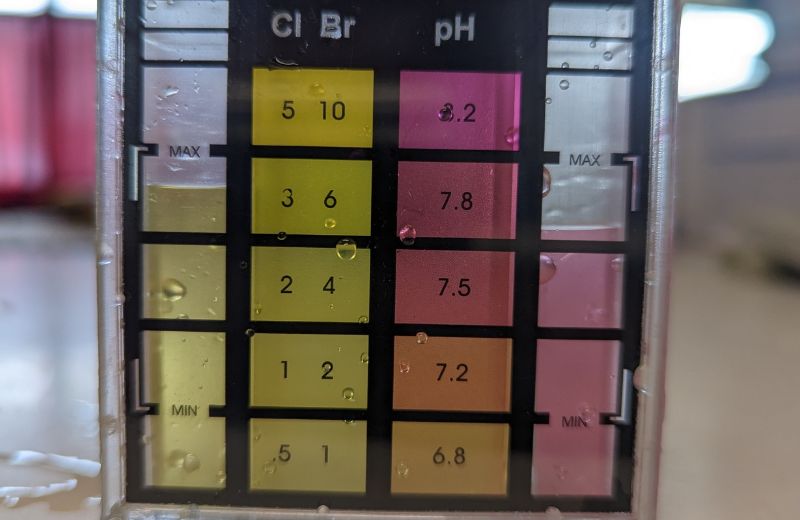 Your Maintenance Preferences
Your maintenance preferences determine the filter lifespan you should look for in a bathtub water filter.
If you want to keep maintenance to an absolute minimum, look for a faucet water filter with the longest lifespan – ideally 12 months or more. That means you'll only need to replace the filter once a year, reducing your maintenance duties.
Some bath filters may require a few other basic maintenance tasks, including cleaning the filter to prevent a buildup of hardness minerals. Check the instructions in the user manual if you want to be certain of its maintenance requirements before you spend your money.
Manufacturer Support/Warranty
Even if shower filters are much cheaper than, say, a whole house water treatment system, you still want to spend your money wisely on a high-quality product – and you want support from the manufacturer if the product doesn't live up to your expectations.
Read reviews from customers and check the product information to learn about warranties, guarantees, or customer support offered by the manufacturer. Some manufacturers offer a warranty on the filter housing. At the very least, the manufacturer should honor your purchase if the product arrives damaged or becomes faulty during its first few months of use.
Filter Appearance
Appearances aren't the most important feature to consider, but if you take pride in your bathroom's aesthetic, you probably want a bath water filter that doesn't stand out for the wrong reasons.
The bath ball water filter design is understated. Most filters have white plastic housing, which can look a bit cheap, but the good news is that you don't have to keep the filter out on show between uses – just store it in a container (to catch any leaking water) inside a cupboard when it's not in use.
If you don't like plastic or you're looking for an eco-friendly option, opt for a filter with a cotton bag design, which you may prefer the look of.
Other Features
A bathtub water filter might have other unique features that appeal to you.
For instance, several of the filters we've reviewed in this guide have filter media that doesn't sit in plastic housing, so you don't have to worry about wasting plastic every time you replace the filter.
Read the features list carefully, check out customer reviews, and look at third-party reviews like these to get a full understanding of a filter's unique benefits when deciding on the best option for you.